The number of apps we use at work is growing each year. By the end of 2018, businesses were using on average 129 apps with some using well over 200!
For a lot of HubSpot customers, one of their biggest drawcards is the extensive list of HubSpot integrations available.
Different teams need different tools. Marketing, sales and customer service all use apps which if connected could open up a world of possibilities:
A simpler unified tech stack
Better data sharing between teams
A more complete view of how your customers engage with you
Better insights
We have been working with HubSpot since 2016 and have constantly found value in how easy it is to integrate HubSpot into our clients' existing tech stack.
HubSpot's App Marketplace has over 200 built-in integrations which cover a wide range of the most popular apps businesses use today. They also have an open API which allows you to do custom integrations but that's for another time.
Sometimes I like to just have a look around to see what integrations are possible and any new apps that have been added. Today, we are going to look at some of our favourite and most used HubSpot integrations from the app marketplace.
You can click the links above to skip ahead. Let's dive in.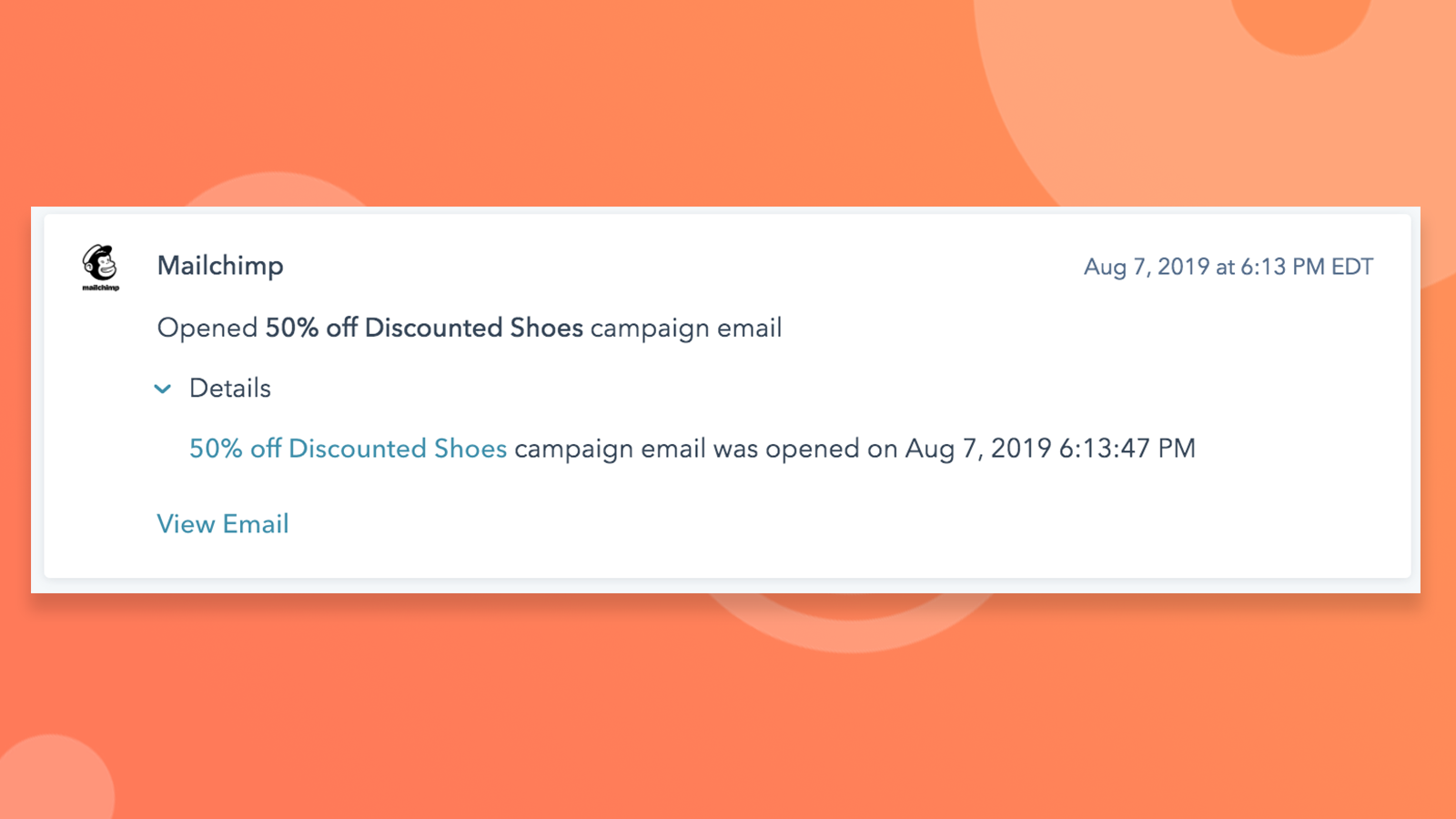 MailChimp is one of the world's most popular email tools. It's easy-to-use, intuitive and makes sending newsletters, invitations, transactional emails and more super fun.
What makes MailChimp even better and a whole lot smarter is if you connect your CRM, in our case HubSpot, to it. HubSpot built a simple integration so that you can share your contacts with MailChimp and make your email campaigns so much more effective.
What we love about this integration
You can automatically sync your HubSpot CRM contacts to MailChimp which means that when new leads convert on your website you can effortlessly send that contact information to your MailChimp account and create email campaigns personalised to those contacts.
You get to see your MailChimp email activity, like sends, opens, clicks and bounces, in HubSpot alongside your contacts other activity.
It activity monitors sync errors so that you can proactively solve any issues quickly.
What data can you share?


| | | |
| --- | --- | --- |
| Contacts | → | List Member |
| Timeline | ← | Email Sent Date |
| Timeline | ← | Email Opened Date |
| Timeline | ← | Email Clicked Date |
| Timeline | ← | Email Bounced Date |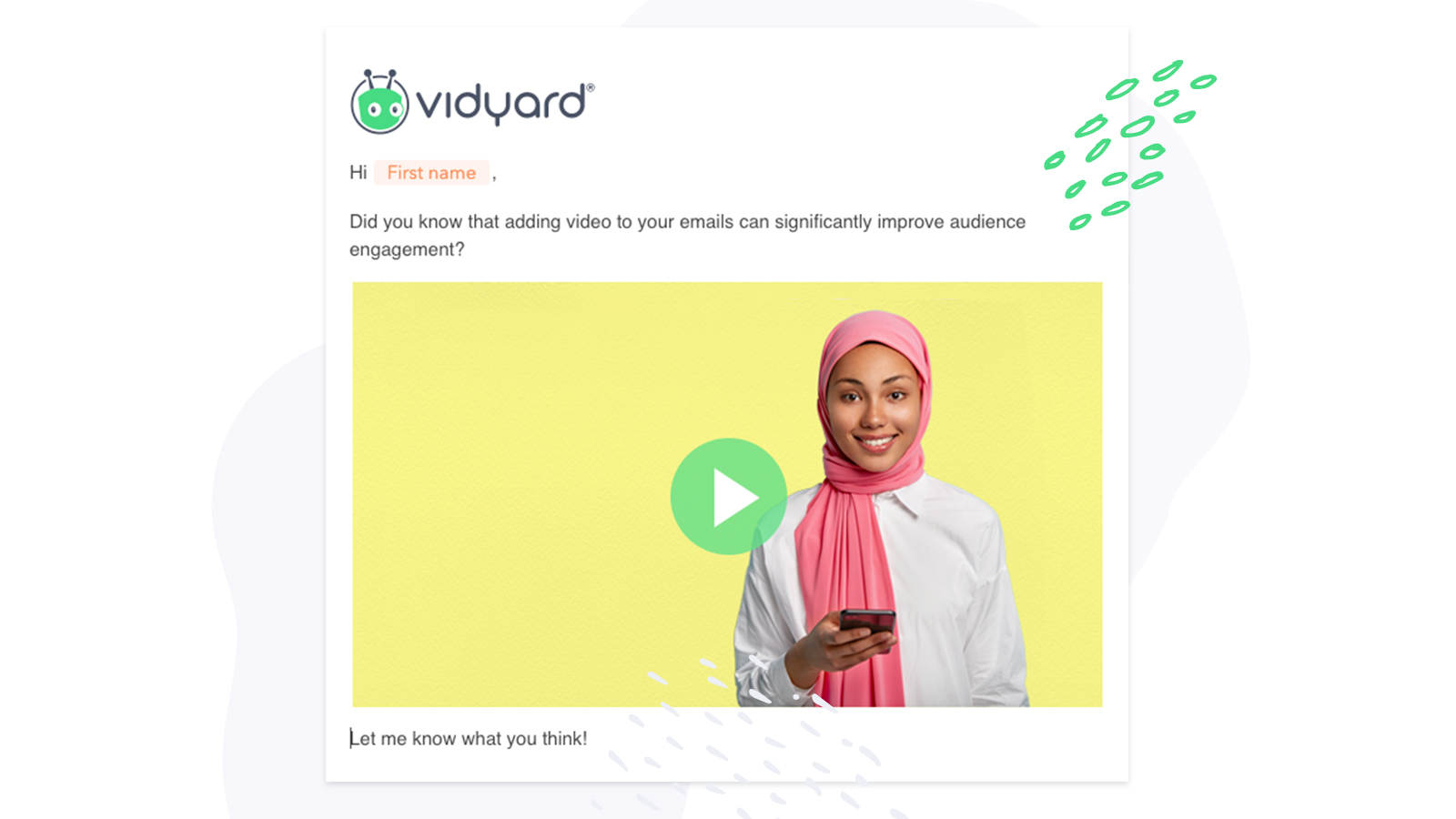 If you aren't using video in your marketing and sales you will be soon and the Vidyard integration with HubSpot makes that easier than ever.
With the Vidyard integration, you can add videos to your landing pages and email and track individual viewer data right inside the HubSpot CRM.
What we love about this integration
It has never been easier to incorporate video into your landing pages and email. Just a few clicks are literally all it requires.
You can use video to convert viewers into leads by adding forms and CTA's (call-to-action) to your video. That's pure witchcraft!
Use detailed video analytics to better understand and qualify leads. From what they are watching, to how long they are watching for.
What data can you share?


| | | |
| --- | --- | --- |
| Contacts | ↔ | Viewers |
| Timeline | ← | Views |
| Timeline | ← | Form Fills |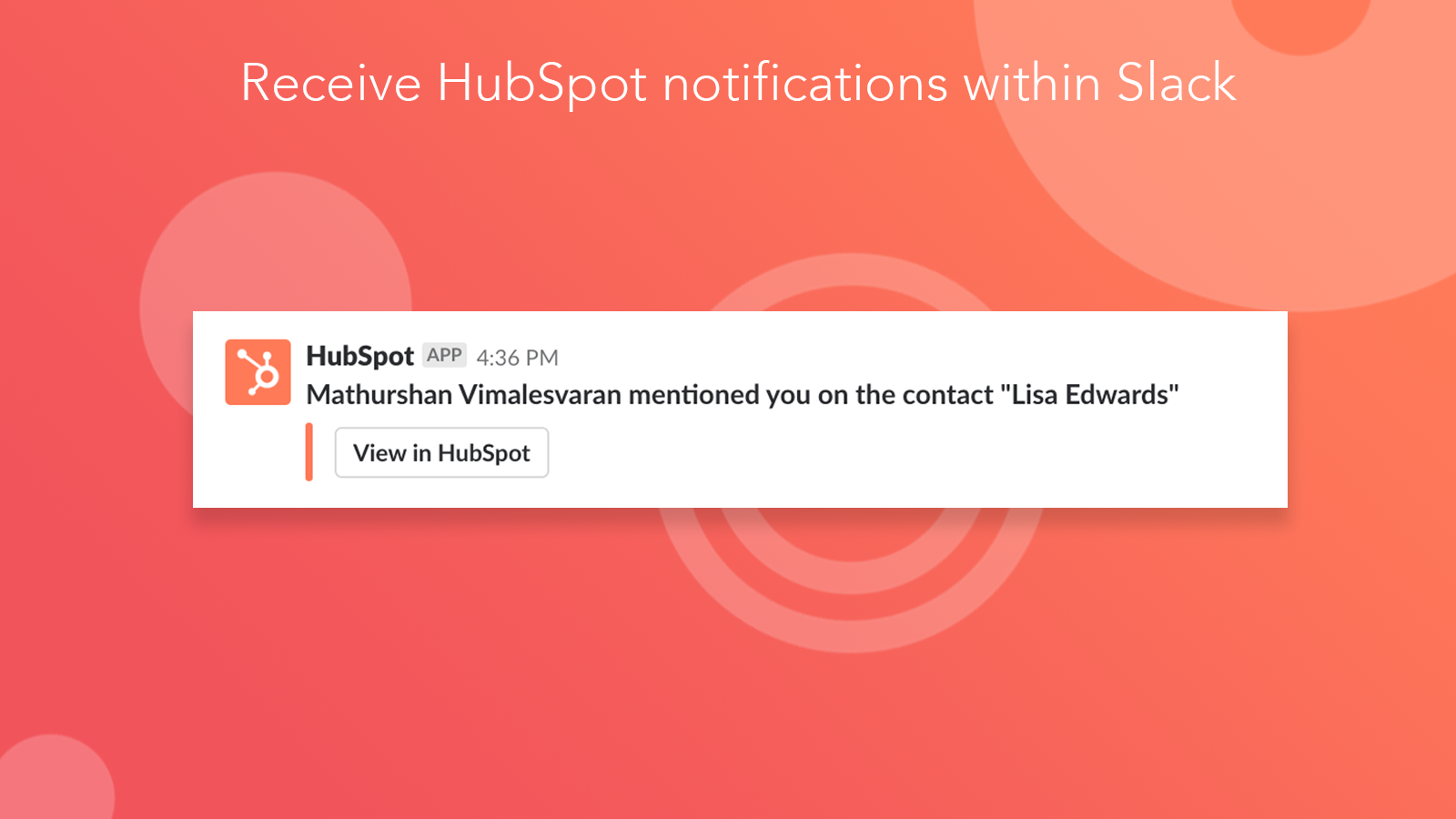 Arguably one of the most useful integrations in HubSpot's App Marketplace!
Slack, for those of you still stuck in 1999, is effectively a team chat room designed to replace internal email as your go-to communication and sharing tool.
With the HubSpot integration for Slack, you can streamline daily time-consuming tasks by removing steps and allowing an incredible amount of flexibility between the two apps.
What we love about this integration
You can create task and tickets and associate them with specific contacts, companies or deals in HubSpot without ever leaving Slack. Like, like, like!
You can use Slacks slash ("/") commands to search for information or post actions in HubSpot. Take a look at the list of commands below:

Contact: /hs-search-contact
Company: /hs-search-company
Deal: /hs-search-deal
Deals Assigned to You: /hs-search-my-deal
Task: /hs-search-task
Ticket: /hs-search-ticket
Playbook: /hs-search-playbook
Knowledge Base Article: /hs-search-kb
Set Availability Status for Live Chat: /hs-chat-away OR /hs-chat-available
Provide HubSpot with Feedback about the Integration: /hs-feedback

You can get notified about incoming conversations and respond in real-time all in the comfort of your Slack channel.
Last but not least you can receive CRM notifications HubSpot CRM for reminders, mentions, form submissions, and more.
What data can you share?


| | | |
| --- | --- | --- |
| Contacts | → | Channel message |
| Companies | → | Channel message |
| Deals | → | Channel message |
| Playbooks | → | Channel message |
| Tickets | → | Channel message |
| Tasks | → | Channel message |
| Notifications | → | Direct message |
| Tasks | ← | Channel or direct message |
| Tickets | ← | Channel or direct message |
A few more integrations our team and clients love
Salesforce

- Super simple sync between Salesforce and HubSpot. Allows you to share data both ways including lead scores, revenue data and activity data.

Qwilr

- You can easily create stunning marketing and sales docs and you don't even have to leave HubSpot. You can automatically personalise Qwilr docs with HubSpot data, trigger workflows and track your documents.

Check out this Qwilr page

.
Drift - Automatically sync Drift conversations with HubSpot. Drift can recognise your HubSpot contact when on your site, update contact properties, assign lead owners and save the transcript in the leads HubSpot timeline making your team have better more personalised conversations.
Facebook Ads - Perhaps the most utilised integration here at Uku HQ. You can create highly targeted audiences and sync them with Facebook making those audiences available for your next campaign. With improved reporting, you can easily understand how effective your ad campaigns are. Instant ROI reporting!
Stripe - If you are using quotes in HubSpot you can simplify your payment process by integrating Stripe which allows customers to accept and pay right there. No needless admin or email ping pong.
There you have it! Our top three HubSpot integrations and a few more we like.
In a world where businesses use more and more new apps each day, it is essential to look at your stack and consider what can and should be integrated.
The more integrated, the less friction you will have and that means more speed which is good for customers, your teams and your business!
Need help with you HubSpot integrations? Speak to our fully certified HubSpot team today 👇