Let's be honest from the get go shall we?
Hosting your website with HubSpot's CMS is a pretty big commitment.
Luckily that commitment comes with some great features, or some not so great features, depending on which side of the fence you're sitting on while reading this blog.
Which is exactly why we've decided to cover both sides of that fence to make sure you're ready (or not) to embrace every aspect of the HubSpot ecosystem.
Let's start with the good bits shall we?
The best Of HubSpot's CMS
The obvious and primary benefit to HubSpot in general is that it can be your entire company's marketing and sales platform, seamlessly working together and all in a single place that's easy-to-use for your entire team. The CMS is a major part of the overall benefit to HubSpot. You can't review the CMS without mentioning some of the other aspects that are integrated so well into the CMS.
Let's get the obvious benefits out of the way shall we?
Utilising a CMS that is part of the same ecosystem as your CRM and all your marketing efforts means that your sales, marketing and web development teams are working hand-in-hand within one platform.
Understanding end-to-end user data within one HubSpot ecosystem means that you're empowering your sales and marketing teams with data that tracks each user's entire engagement with your brand.
Those benefits are thanks to the seamless integrations HubSpot's CMS provides along with some of HubSpot's other primary benefits, including...
The CRM at your fingertips.
HubSpot's CRM is well known and for very good reason. The level of detail it provides on each contact who has engaged with your website can often be the key to success in a sales process.
The level of detail provided for each user means that you're able to tailor just about every web page to each individual contact who visits your site.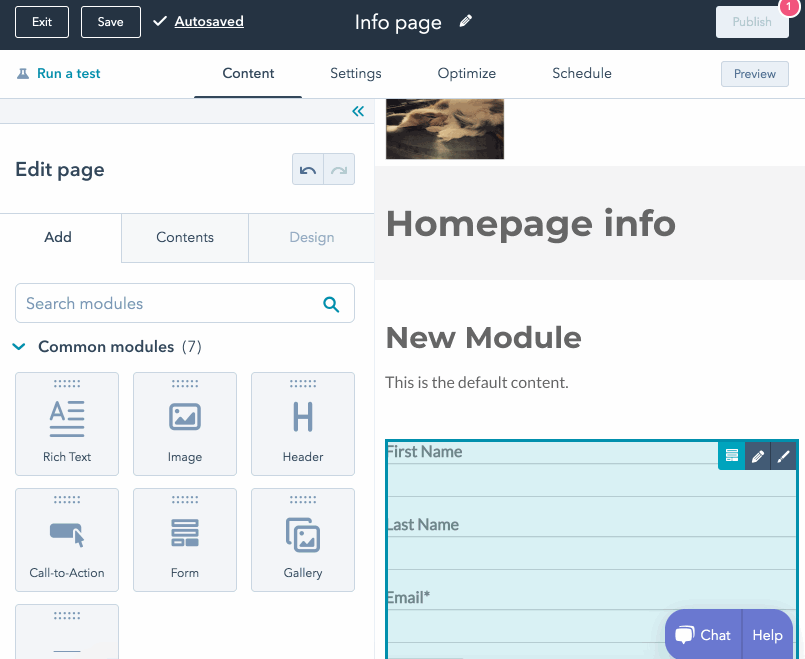 Enabling smart content fields on your home page, pricing page or blog can go a long way to improving your contacts experience on your site.
Updating pages as you go.
HubSpot's page editor uses a "what you see is what you get" (WYSIWYG) approach in that you can edit the text directly on the page without having to separately preview the page every time you make a change. This makes the content editing experience quick and simple.
One of the trademarks of a high functioning and performing website, is the flexibility to perform changes and updates as frequently as required.
With HubSpot adopting a growth-driven design approach to their own sites, it's no wonder they've ensured the same is possible on every page hosted within their CMS.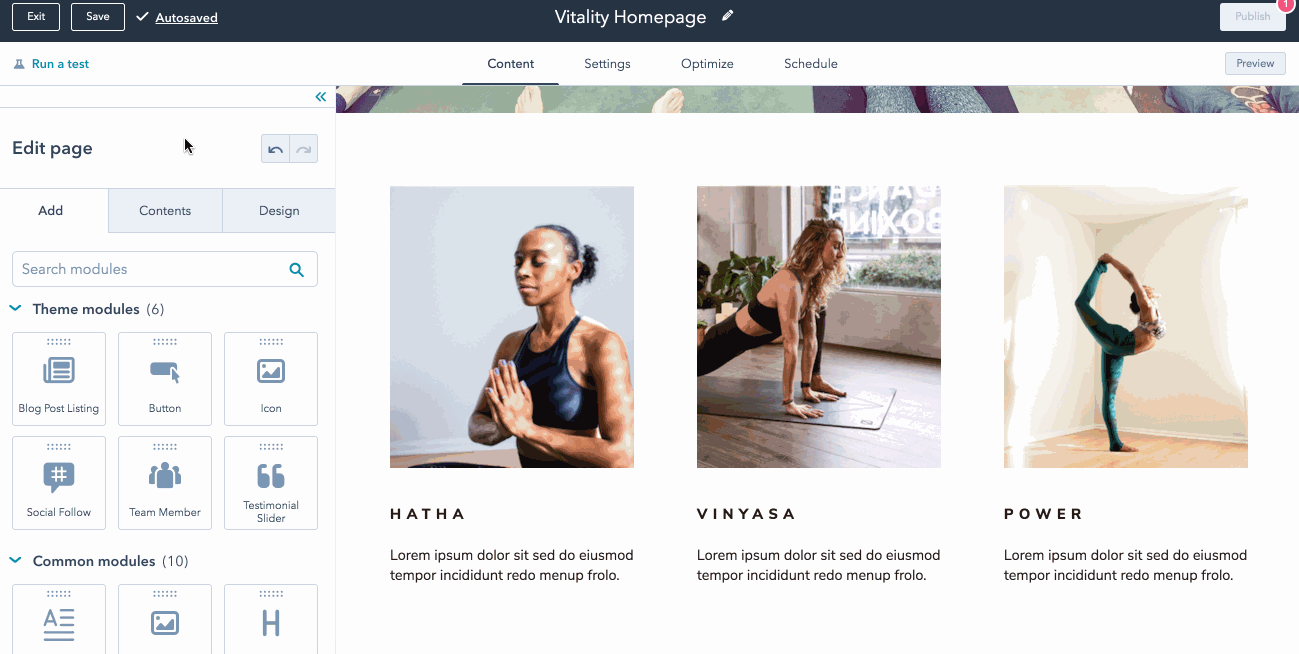 Simply put, any HubSpot user with the relevant permissions can update any page hosted within the HubSpot CMS, without having to dive into any code.
Once a page is published, users can make simple changes to content or modules through HubSpot's drag and drop functionality, which makes updating text or images on a specific page a breeze!
Built in SEO tools, on every page.
Similar to the way Yoast works, the on-page SEO tools allow you to write custom page titles and meta descriptions that will also give you hints if your descriptions are too long or if your page doesn't have your focus keyword in the proper places, meaning it's fairly easy to adhere to SEO best practices on every page.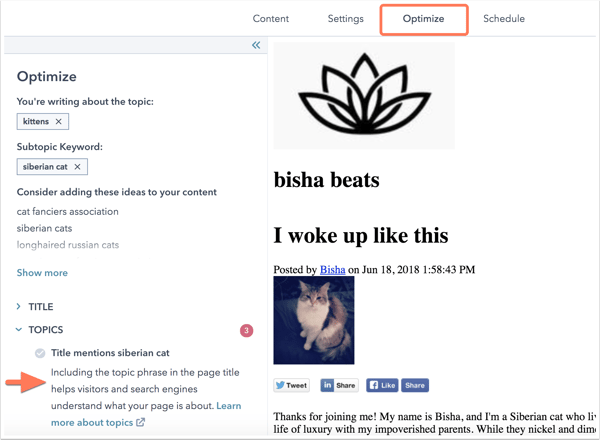 Popular SEO WordPress plugins like Yoast, thrive because they're fairly easy to use. HubSpot's CMS is no different thankfully. Each page hosted in the CMS requires you to complete SEO fundamentals such as the meta description, page title and more before you publish the page.
Custom forms without the hassle.
Who doesn't love a drag and drop form builder that doesn't require custom CSS every time?
Building a custom form in HubSpot is a breeze, which means adding custom form fields doesn't have to be the challenge it can so often be when working in WordPress.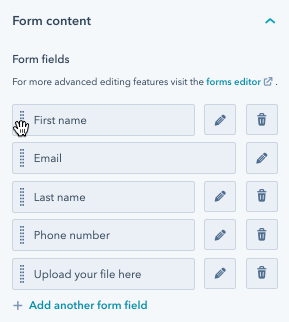 Another added benefit within the CMS, is that you're able to set up custom notifications for form fills for your sales and marketing teams prior to the page being published. Ensuring that no new contact slips through the cracks.
You're also able to create multi-column forms, set up redirects on submission, add contacts who submit the form to a custom list and more without spending hours on coding.
If you're looking to acquire new customers and kickstart a sustainable growth strategy for your business then download our complete guide to customer acquisition 🚀. You can

download the PDF here.
The worst of HubSpot's CMS.
Here are some of the tradeoffs you'll need to consider before exploring HubSpot's CMS.
There are some major benefits to using HubSpot, no doubt! Of course, there are also some tradeoffs you'll have to make if you want those benefits…
It doesn't come cheap.
Perhaps the biggest downside to HubSpot's CMS is that the cost remains a barrier for most.
Hosting your website on HubSpot for 12 months will set you back a minimum of $3,800 (R62,500). A pretty hefty price tag when there are a host of other options charging a fraction of the price.
Furthermore, the CMS price does not include your Marketing, Sales or Service license, meaning your annual HubSpot bill would be hard to justify for most companies.
However, price is, of course, subjective.
If the benefits of hosting your CMS within the same ecosystem as your marketing and sales systems outweigh the price, then the $3,800 fee becomes less of a barrier.
HubSpot CMS has a strict development environment.
Hosting your website in HubSpot means they're effectively managing your servers for you. Which in turn means that HubSpot doesn't allow for a typical development environment.
HubSpot provides some basic FTP access, but you're restricted to editing static files only.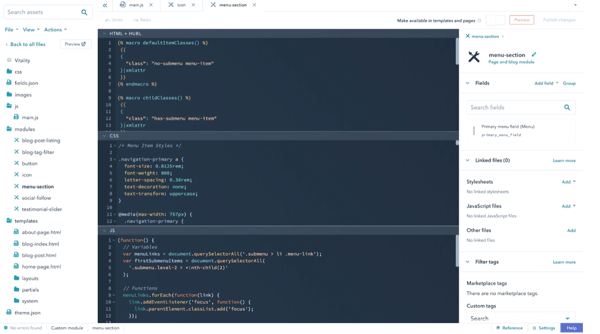 If you're looking to edit templates or modules you'll need to do so through HubSpot's web interface within your HubSpot account, which leaves a lot to be desired for most developers.
HubSpot also requires you to adopt their own development language, HubL. Similar to commonly used templating languages such as PHP, HubL can be mixed into your HTML codes, although you'll need to become familiar with some of their key symbols that act as delimiters.
You're locked into the CMS.
If you've made the decision to move to HubSpot's CMS, moving your website out at a later date isn't that easy.
As the CMS uses HubSpot's own proprietary language HubL, you'll have to recreate your entire website if you decide to move it to Wordpress for example.
Thankfully, HubSpot does offer an export tool, which generates a static HTML copy of your website, but none of your forms or CTA's will work straight out of the box and usually have to be rebuilt entirely.
So is the HubSpot CMS worth it?
In truth, the answer depends on how much of an obstacle HubSpot's CMS pricing is for your business.
If the convenience of hosting all your website, marketing and sales activities in one single tool, with an easy to use interface and mostly hassle free experience that doesn't require developers on hand all day outweighs the cost, it's a no-brainer.
HubSpot's CMS is usually targeted at medium to larger business where the price isn't much of an obstacle, but if you're concerned about the value a $3,800 commitment to host your website will provide, you'll be no worse off utilising Wordpress or something similar.