Link building is hard.
Probably the hardest part of my day.
What I didn't realise when I started my journey with inbound marketing was just how crucial a role it plays in marketing success.
Why?
Well it's a pretty big picture to paint in only 800 words, but here's my attempt none-the-less;
Link building, as I'm sure you know, is the process of gaining hyperlinks from other websites to your own. That's absolutely not to say that your internal linking structure does not play a role in your site's performance and ranking. It does.
These hyperlinks (internally and externally) do a multitude of things for your site, so let's get started:
1. Domain authority (DA)
Domain authority(DA), this metric was developed by SEO software company - Moz, it essentially is a search engine ranking score that predicts a website's ability to rank on search engine results pages or SERPs.
Your DA score is ranked on a scale from 1 -100. The lower your DA score, the less likely you are to rank in search engine results and likely to not experience a lot of organic traffic as a result.
But…
The higher your DA score, the more likely you are to rank in search engine results and experience much higher volumes of relevant organic traffic.
So what's considered a good DA score?
40-50 is considered an average domain score, 50-60 is considered a good score and over 60 - shoot, your website is doing well.
Domain authority plays a role in how you rank, but also your website's credibility and authority on certain topics according to search engines.
We know that the internet has become a rather dense place, with content fatigue playing a greater role now more than ever before. In fact, a Huffington Post article says that by 2020 the volume of online content will increase 600%!
So how do you get the right eyes on your content?
Well, the jist of it comes down to a great content marketing strategy. (If you need a template we have the only one you'll ever need right 👉here) Coupled with a solid distribution and link building strategy.
2. Ranking
Over time your link building efforts will see you climbing the ranks 😉A recent report by Moz indicated that sites who have low DA scores (below 25) take longer to see an increase in rank.
But sites with a higher DA experience an increase in authority, ranking and a boost in traffic much faster.
This same report indicated that it can take up to 10 weeks for a change in DA score. I think the key here is to be patient with yourself, especially when you don't see the needle moving.
It is, however, important to spend time monitoring this ranking. There are a number of tools including Moz to help you monitor your growth.
3. Organic Reach
So yes, whilst everything is connected to your domain authority – the faster you're able to boost your DA, the faster your DA will grow and your ranking will begin to climb.
The best part about watching your content begin to embed itself and your months (or years) of link building work begin setting in, is how you're able to boost your organic reach month-on-month.
Trust me. This works. For BlindCraft, a home decor distribution company we've been able to achieve a 380% increase in organic growth.
READ: The Ultimate Guide to Content Marketing
4. Developing authentic connections in your industry
Link building will take your brand places, it will allow you the opportunity to meet with some of the greats in your industry, but also allows you to establish brand awareness and engagement over time.
The process of outreach has given me the opportunity to build connections with some great people, who've offered some unique insights into content that I've written and as a result, provided them with a backlink.
Take a look 👉 The experts weigh in! 4 metrics to measure your content marketing ROI
5. Referral traffic
Those external links that you're working so hard to achieve, with countless emails and guest post requests to the mounds of directories you find yourself uncovering with each page of the internet.
Once these links are embedded and your DA begins to grow, you will slowly start seeing some of that referral traffic come in.
What do I mean?
Traffic that's coming in directly from that external links you've worked so hard to gain. This is wonderful. High domain sites that are frequently visited, linking back to yours, and as a result, generating traffic for you, this is the dream and you've achieved it.
Well done 👏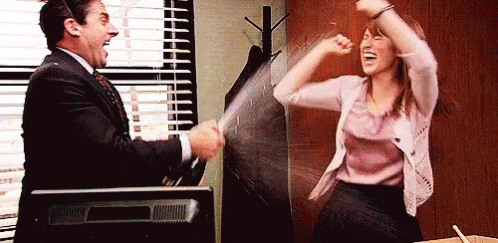 Key Takeaways
The key with link building is that it takes a significant amount of time to really start seeing the fruits of your efforts.
It's tough, there's just no doubt about it.
But I implore you to continue at it, not without constant measurement of activity and reporting. You need to monitor what's working for your brand and also understand what's not. It's always about tweaking to find the perfect recipe for your brand.
So there you have it, I'd be keen to hear your thoughts on your process, drop me a line and perhaps we can riff through this together 😊
The only template you'll need to master your Content Marketing Strategy, once and for all! 💪