As a digital agency owner, we are sure that you often find yourself in a quandary. To outsource or not to outsource, right?
This is probably the question that plagues your mind daily.
In an industry that is ever evolving and that shows no sign of slowing down on the advancements and innovations, it is hard for digital agencies to keep pace.
Maintaining a high quality of work while training staff on the latest trends and attempting to recruit new staff with specific skillsets that your clients require is overwhelming and can at times be fruitless.
The traditional full-service agency is on the decline and will cease to exist within the next few years. The reason being that there is no place for such an agency in this environment anymore.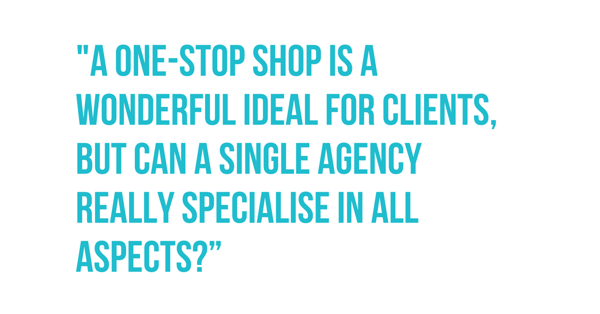 If they can, one must wonder how specialised they are in each field. With the scope and fields of digital agencies and digital media ever increasing, it is highly improbable that an agency has individuals that are skilled in each field.
Creating and publishing an advert on Facebook is no longer a job for the digital team, but a job for the Facebook ads specialist! Anybody can create an ad right? But the question you need to ask yourself is, can they do it well?
Other fields of specialisation in the digital marketing sphere are: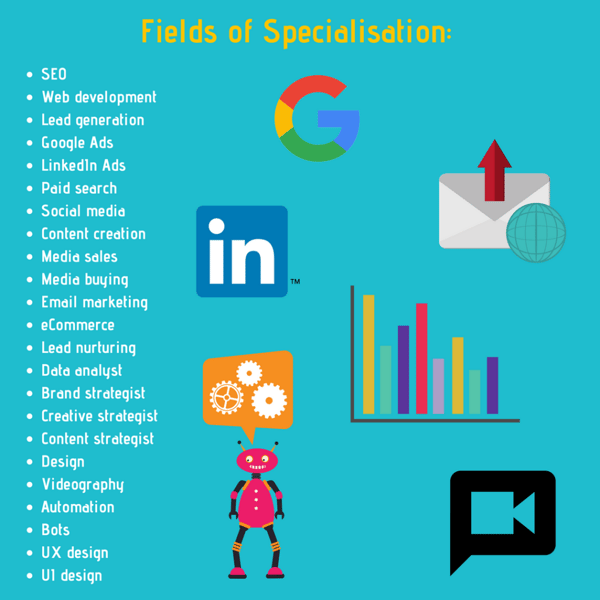 These are but a few of the areas of expertise that are required to run a full-service agency. Are your staff really experts in all these areas? We didn't think so.
Now, to answer that agonising quandary, to outsource or not to outsource? The answer is yes; you absolutely should outsource.
Here are our top 8 reasons why you should outsource to a digital agency:
1. You have the experts at your disposal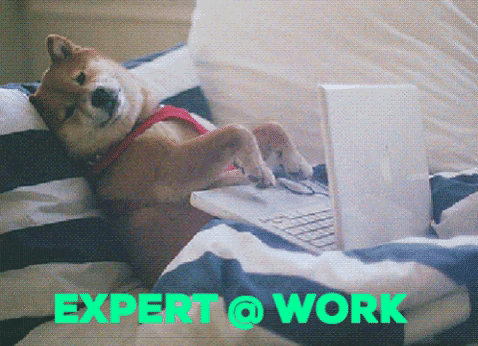 Probably one of the most obvious reasons of them all!Outsourcing to a digital agency means that your marketing strategy will be informed by a collective of seasoned experts who probably all specialise in a niche area of marketing. Having a team that consists of an SEO expert, an analytics expert, UX specialist to content and design experts and more, will result in a holistic game plan that is consistent across all platforms and experiences. With the experts on hand you won't have to waste time on figuring things out as with their knowledge and skills, they will be ready to get stuck in from the get-go.
When you outsource, you are effectively paying the experts for results. They will do all the research, planning and implementation that is required for a successful marketing strategy and to ultimately generate leads.
2. Keep on trend
Outsourcing to the experts will also ensure that you are at the forefront of all the trends in the industry and that your marketing efforts are revolutionary.
Digital marketing experts spend a lot of their time learning new skills and improving upon their existing techniques and strategies. When significant changes that will affect things like SEO are going to be made in the industry, for example, Google Voice, you can rest assured that your team of experts would have taken these changes into account when coming up with the marketing strategy or that they will be ready to alter the plan accordingly, efficiently and timeously.
Knowing and being aware of upcoming changes will also make sure your marketing isn't impacted negatively and that you have a head start against your competitors.
3. Outside insight
As with all industries and jobs, you sometimes get so involved that you miss out on the finer details that could be obvious to those on the outside. Outsourcing to a digital agency will help you see your business from an expert outsider's perspective, and the digital agency will help you optimise your marketing, based on their insights.
It also opens up the door for creativity and innovation as sometimes you may get so comfortable, and because something is working well, you don't change it, and you continue with the norm. The agency that you outsource to may challenge the way that you do things and may suggest alternatives and these are the kinds of conversations that will help you stay on top of your game.
4. Access to technology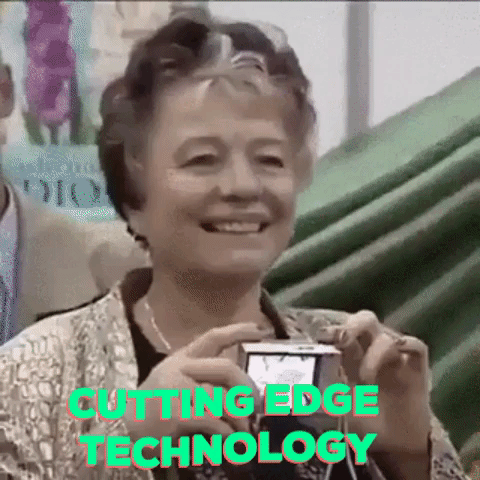 Agencies often have a mixed bag of technology and software that most of the agency staff don't know how to use and also why they have it. Apart from being a waste of money, this is also a waste of time and valuable resources. Getting staff to learn how to use an app or program that will be outdated in 6 months time is also inefficient.
When you outsource to a digital agency, they will be able to advise you on what software you need and what is best suited to your requirements. The agency will often also own the software that you need, and they may just charge you a small fee to manage it.
Another perk is the tech support that you can get from the agency that you outsource to. If you have any issues with the software, you don't need to call a call centre that is 1000's of kilometres away; you can just call on your agency!
5. Less risk of neglect on accounts
It is the job of the outsourced agency to deliver results and prove that their efforts have returned a healthy ROI and that will result in them being committed and dedicated to the cause.
Outsourced digital agencies will continuously optimise and update marketing strategies so that they can reach their goal, which is ultimately their client's goal as well. They know that if they don't get results, their retainers may get cancelled and that their reputation will take a knock.In a cut-throat industry such as ours, nobody is willing to take such chances.
If handled in-house, staff may be tempted to neglect and stagnate on some accounts or projects, and because they are guaranteed a salary at the end of the month, it may not be that big of a deal to them. An outsourced agency has way more to lose, and that can be seen in their work efforts.
6. You can focus on running your business
Thinking about cash flow, salaries, proposals, employee experience and other business related topics can be somewhat overwhelming and you don't need the extra burden of thinking about email automation at night, right?
Outsourcing to a digital agency means that you can concentrate on the core of your business and the agency will take care of the rest.
The agency is independent and mostly unaware of what's going on in the business, which is healthy and enables them to give you a fresh take on your marketing needs. The key is to outsource to an agency and team that you trust and that you can rely on. Be sure to ask for reports and live status updates on projects so that you know what's potting, but also take comfort in the fact that you don't have to manage any of it.
7. Do more with less
Managing all your digital marketing in-house may make it a bit challenging to use all the available digital platforms that you need to grow your business. You may need help with a PPC campaign, email automation, video animation or a social media campaign, but with a single or a few in-house employees to do this, it is impossible.
Outsourcing eliminates this challenge and allows you to use all the marketing channels with ease. You have the option of hiring a blogger to write your blog, an email expert to handle your automation, an SEO specialist to manage your keywords.
Outsourcing to an agency that offers a variety of expert services will allow you to turn over full campaigns and projects for your clients in a short space of time and with minimum effort on your part.
8. No staff problems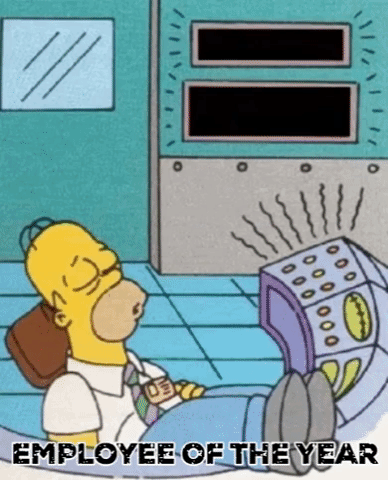 One of the critical elements in successful marketing is consistency.
Unfortunately, marketers are human and can't always be consistent themselves. They get sick, go on holiday, have off days, miss deadlines, and that's when the marketing suffers. An example of how marketing suffers due to a lack of consistency is when you suddenly stop blogging during the festive season. Google picks this up, and your organic rankings will drop. When you outsource to a digital agency, you don't need to worry about this. They manage their staff and the production of content. They have a task and a deadline, and that's all that matters to you; the rest is their problem.
As an agency owner, you can't be worrying about social media posts that need to go out for a client, you need to be looking at the bigger picture and looking at ways to:
Improve your agency culture
Develop your team
Keep your clients happy
You can't be too caught up with the day to day runnings and handling of projects. It's good to be aware of what's happening, but the responsibility of managing and implementing these projects shouldn't be on your shoulders.
With the digital sphere and digital platforms continuously growing and clients needs ever evolving, the agency industry has become increasingly challenging to play in.
The 8 points discussed above almost make outsourcing to a digital agency sound too good to be true. However, never a truer word has been spoken.
Agency owners need to understand and realise that they can't bake their cake themselves and eat it, but if they partner with and outsource to the right agency partner, they can have their cake and eat it.
If you'd like to grow your agency and need an agency partner to help you, get in touch with an Uku today. Let's chat over some cake!