The digital workspace has yet to be given a precise definition, and we believe that it can't be defined and it doesn't need to be either. Why limit something that detests the concept of constraint? Being the supreme force in an industry that is at the forefront of change and that appreciates innovation, there is no need to define a digital agency by what it's house looks like, but if required, we can define it holistically by the foundation it's built upon.
As we mentioned earlier, the figurative digital house will get an upgrade, but the concrete that it was built on will remain the same.
You're probably wondering how we know what that concrete is made up of and why you should listen to us right?
Well, we are a young startup and no we haven't been there and done that, but we are there, and we are doing it. Right now. So we know your struggle and what better way to learn than from one digital agency to another!
From one digital agency to another
When we said that we're a young digital agency startup, we meant that we are freshly baked out of the digital agency oven and are just about having our first brush with the reality of the virtual world. Our challenges are fresh in our mind, and we want to share those problems with you so that just maybe, you can come out of the digital agency grind, alive.
We mean, we know what questions you're asking yourself late at night because you're too fearful to say them out loud. Any of these sound familiar?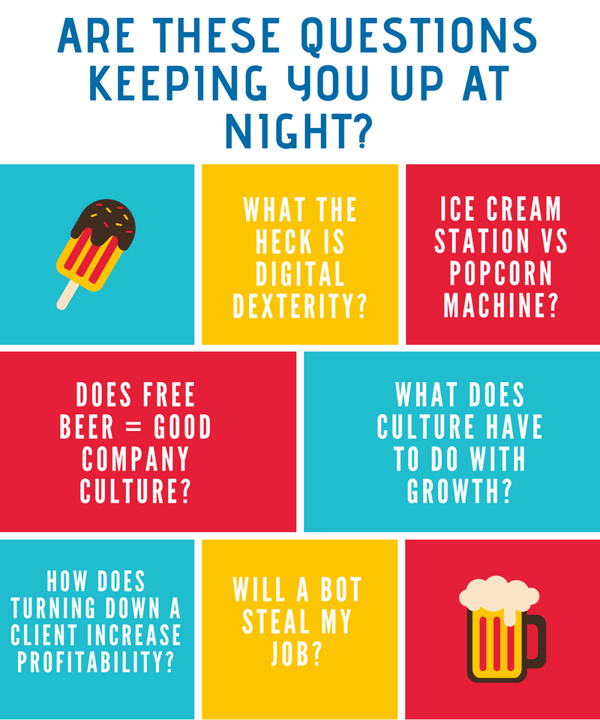 No, you're not crazy, and yes, those are the questions that you should be asking. Really. Deciding between agile and waterfall pricing or between a slush and popcorn machine will have ripple effects on your business and its growth.
Venturing into an industry where 9 out of 10 startups fail (this is subjective as to who you ask and what your definition of failure is) takes courage, and as anyone who considers themselves a startup knows, it doesn't hurt to have some guidance.
Our continuous journey towards digital agency growth is the blueprint of growth that we hope all agencies can learn and benefit from.
So what does a digital agency look like in 2019?
Before we get to the growth of your digital agency, we need to set the scene of the agency.
As it currently stands, according to a UK based firm, CreativeBrief, 68% of agencies and 72% of brands believe that agencies aren't evolving and developing at the rate that client brands are. This is concrete evidence that the agency of 2017 is basically obsolete.
The days of the full-service agency are long gone and 2018 will likely be the year for the specialised digital agency. We believe that you should master a few fields rather than be mediocre in many.
Specialised agencies are becoming increasingly popular as agencies realise that they can't do it all and clients are becoming more aware of their custom needs.
Full-service agencies tend to have a predefined experience and one size fits all approach that all clients must go through. Rather than helping the client achieve their desired results, the full-service agency makes the client go through a list of tick-box exercises.
Being in one of the most competitive industries, it is important for agencies to differentiate themselves by realising what their strengths are and then excelling at them.
In 2019 agencies will enlist the help of other agencies that are experts in areas they are not. This will increase the quality of their work and also increase the client's confidence in them.
These types of collaborations will be beneficial for both parties as both will be viewed as thought leaders in the field and cross-promotion and joint branding can increase awareness and reach.
Being a thought leader in the marketing industry does not mean that you do it all, most clients prefer the notion of diversity of thought, but you should know it all.
Keeping abreast of all the new technologies, strategies, developments in the industry, techniques, and research has always been an imperative part of running an agency, but in 2019 it will be more vital than ever, especially as AI becomes more advanced and present in all our platforms.

In 2019, agencies will become less insular due to the collaboration strategy and more specialised.

Like we said before, we can't tell you what your agency should look like, but we can tell you what foundation you should lay, what ours looks like, why it works for us and how we got to where we are today and how you need to decide on what agency you want to be and wherein the digital sphere you want to be.

Set at the foothill of Table Mountain in Cape Town, South Africa, our digital agency is made up of an eclectic mix of individuals who passionately believe that our agency will soon become the best inbound agency in the world.

Our digital agency has diverse fields of experience amongst us, ranging from captaining a ship to doing voluntary missionary work in Malawi to the TV industry. As an agency, we are all independent individuals who come from different backgrounds, have different skill sets and talents and have different ideas but we all share the same core values and beliefs and have a mutual respect for one another.

We pride ourselves on the fact that we are all self-disciplined and yet interdependent on each other's skills. We know which areas each of our team members shine in and we know where their Achilles points are as well.

Our Uku's, by nature, are determined to learn, grow and upskill themselves which is also an essential trait to have in our industry. Our team is continuously looking for new resources that will enhance their work and enable them to be better, new methods of doing things, new challenges and gaps in the market that we can offer our services to.

The space in which we play in is a little less eclectic than we are but still quirky enough for us to enjoy it. We play in an open workspace where we can choose to sit at a desk and stare out the window and gaze at the mountain, we can cuddle up on a giant beanbag with our laptop, or on those lazy days, we can spread ourselves, starfish style, across the couch with our feet up and watch YouTube videos. And no, you don't need to close the screen if someone walks past you, you know what you need to do, and we know that you will get it done.

Each week we are treated to a show and tell session where one of our team members teaches us how to do something that they have mastered or that they have learned during the week. These types of skill share and educational sessions go hand in hand with our growth and digital dexterity strategies as you can't have one without the other.

We also pride ourselves on being on trend, and our gadget collection indeed tells that tale. From standing desks and fatigue mats to camera stabilisers and 3D printers (soon), we have the arsenal that we need to make us the best digital army on the planet.

Not just physical resources, we have unlimited access to courses, books, and software that will make us more efficient and better at what we do. If there is an app for it, we have got it. If we need to acquire it, just ask and a few swipes later, it's yours.

Here is a conclusion which sums up what your digital agency should look like in 2018 and how it will affect your growth:

Culture

This is the be all and the end all; if your culture isn't right, nothing will be. Culture is the potion that consists of what you are, what your digital agency is, what your people are and what your combined passions and dreams for the future are. It is not one big thing; it is all the little things.

All day, everyday things. For us it is: picking up litter at lunch, it is the early morning giggles, it's trolling each other's Facebook pages, it's the lame jokes during a terrible day, it's the cheesy GIF's that we send, it is encouraging each other when one of us is fading, it is the stern talking to's that we sometimes need, it is the blind trust and belief that we have In each other, it is called the Ukuhood.

But that's just us, and you need to find out what works for you because whatever your agency culture may be, it will have a direct impact on the growth of your digital agency. Think this is just the light and fluffy stuff? Think again. Here's the fairy dust explained with numbers: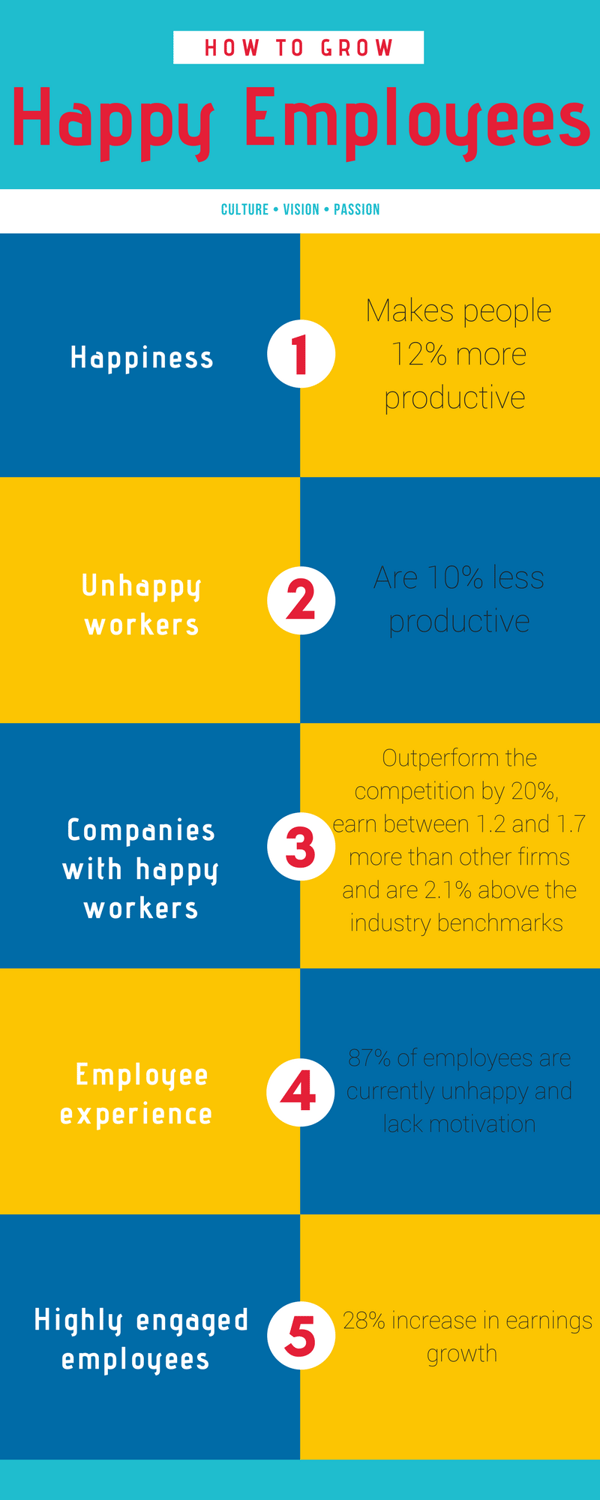 Fit
This is the vinegar to the culture chips; they can't be taken in alone. Whether you do it Chipotle-style and make the 13 traits that they value the most a prerequisite for being a part of your digital agency family or Southwest Airlines style where the gate staff and cabin crew observe a potential employee's behaviour when they are flown in for an interview, it is essential to make sure that the employee is a good fit for the team and the agency and also if the digital agency is a good fit for them.
The saying, 'Your vibe attracts your tribe' holds true for fit because the way in which you hire will determine what kind of people you attract. The Las Vegas-based online shoe and clothing store, Zappos conducts two sets of interviews when looking to hire new staff.
The one interview is with the hiring manager who primarily focuses on applicants CV's and their ability, and the other one is with the HR team, where the team observes and evaluates whether the potential employee fits in with their culture or not. Zappos also offers all trainees $2,000 (R27 377.60) to quit after their first week of training because they want only those who love the company culture to stay.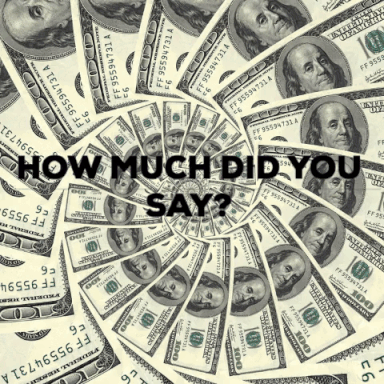 Netflix has established itself as a cultural pioneer by offering initiatives like unlimited vacations, and expenses to its employees. Arguing that those who look to take advantage of a flexible system like that wouldn't be a good enough fit to their company culture in any place and would unlikely be with them for long.
The stance that Zappos and many other companies like Walt Disney, 3M, Buffer and Hewlett Packard take on fit and culture shows the importance of these factors.
These examples also show that experience and expertise don't hold much value as those two can't impact growth on their own.
In 2018, the way in which candidates are interviewed, hired and trained will be more critical than ever as great talent is scarce and people who know their worth will not settle for a company that isn't worthy of their skills and presence.
Physical space
The space that your team plays in is directly correlated to your growth. 2018 is all about creating a space where people want to show up to, not where they need to show up.
How does this affect growth?
Well, a slight decline in employee well-being (which is part of the employee experience) will result in a decrease in productivity and ultimately growth. The physical workspace consists of all the things you can see, touch, smell, hear and even taste. It is the people around you, it is the white seagull that stares at you at precisely 11h59 each day, it is the printer that sounds like your grandmother's gargle, and it is the smell of Claudio from finance's peri-peri chicken in the fridge and it is the texture of the art that sits above you.
The ideal workspace in 2019 will have four main areas for employees to work in. Those four spaces are: focus, collaborate, learn, and socialise. These are self-explanatory, and each space will be utilised when needed. Take a minute and think about your workspace.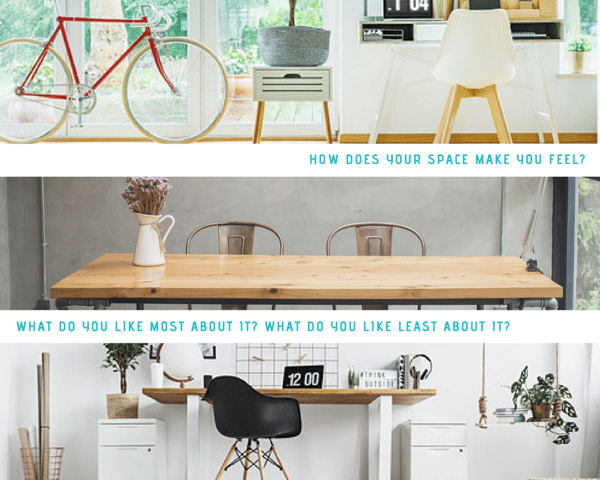 Resources
As we said earlier, development, upskilling and being on trend are some of the traits that are going to help differentiate you from the rest of the agencies out there and help your digital agency grow.
Having the right people with the right attitude in the right space doesn't mean that they're going to teach themselves new tricks. Your digital agency has to ensure that it is the right kind of enabler; people must be given the right platforms and resources to grow.
Paying for everyone to do a course that is relevant to their role is excellent, but have you scheduled it in their daily schedule? Do they have the freedom to take an hour out of their day to learn?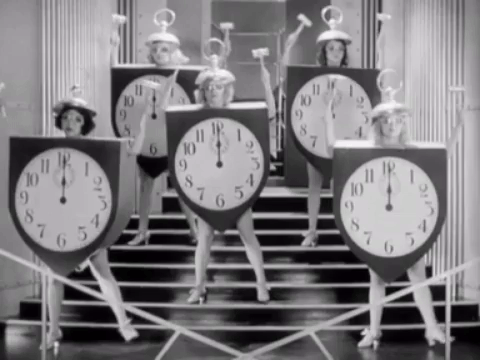 Does it mean they will have to work over time? These are all questions you need to ask yourself and that you need to consider. Another angle to this is not to limit resources.
When the digital agency does acquire a new resource like a drone, make sure that everyone has a chance to play with it and that everyone knows how to operate it.
It is always valuable to have a specialist in a field, but it is invaluable to have a team that knows how to dabble in everything.
The concrete - culture:
We agree with Brian Chesky, CEO of Airbnb when he says...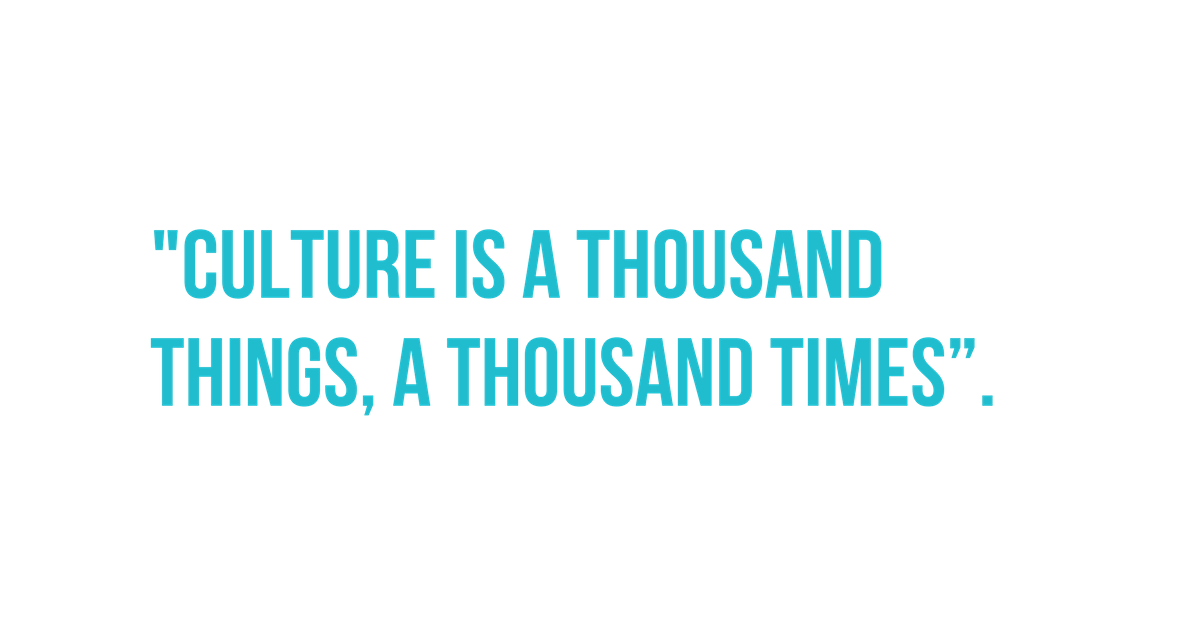 Culture is the spine, the heart, the core, the concrete of your digital agency and the single most crucial factor that will influence agency growth.
From the hiring process to the wording used in an email, to the pranks that you play on each other during the day, culture is embedded in every single moment and interaction.
Culture isn't tangible and isn't something that you can learn, you either have the correct culture or not, there are no blurred lines.
Recently the term culture has been thrown around too much and used too lightly by businesses and organisations, to their detriment.
Let's look at Uber for example; their dysfunctional culture or lack of culture has led them down a dark path. Although Uber isn't an agency, the value that culture holds is still the same across all industries and organisations.
After one of their former employees, Susan Fowler wrote a blistering blog post on how she was sexually harassed at Uber and how HR dealt with the situation by giving the offender a stern talking to, the true nature of the toxic environment of Uber was revealed. This is just one of the many problems that Uber is facing.
As this piece came to light, people went in and looked at how Uber reached this position, and the answer was found in its employee handbook!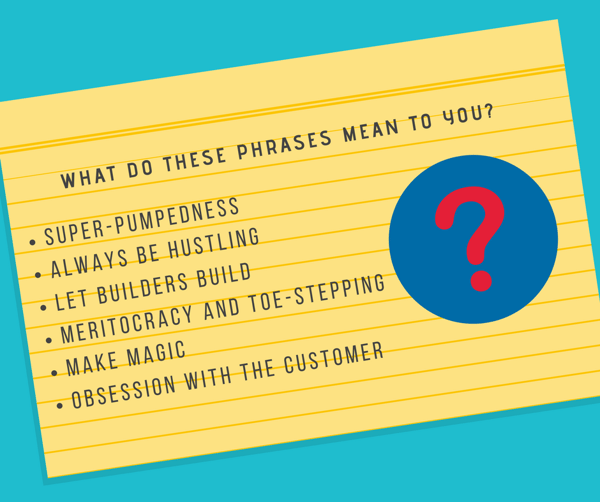 These are just a few of the 'values' that Uber employees must align with!
The first thing we would ask ourselves when reading this is, what type of employees, partners, and clients would these values attract?
How do these values grow your business? Develop your team? Enhance the employee experience? Attract talent? They don't.
This is just one of the many examples of how companies fail when culture is underestimated and undervalued.
But again, what is agency culture?
To us, culture, in its rawest, most pure form, it is a set of three intertwined rings; values, vision, and actions. Let's dive a bit deeper into those three rings: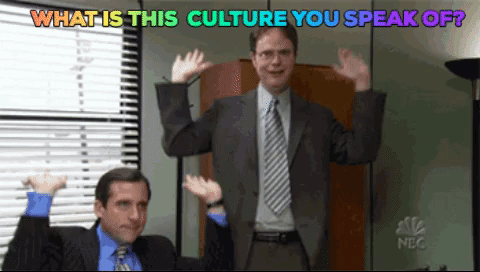 Values
When we talk of agency values, we are referring to the behaviours and traits in employees that the agency values. At our digital agency, we appreciate people who are kind, high performers, have integrity, are curious and passionate, who are courageous and who drive innovation. We also value honesty, selflessness, and optimism.
We value people who value doing the right thing, no matter what, no matter where. Now, these are values that we expect our people to maintain in and out of the workspace, this is who they are innately.
Vision
This is the ability to see how every action will impact on the digital agency and everyone involved in it. Being able to see the big picture as well as the more delicate details.
It means being able to see what needs to be done without being told or the ability to ask before you are asked. Questioning and analysing and understanding the threads of brilliance woven into each thought, each decision, and each action.
Vision also means being empathetic, compassionate and generous to the family. It sees into, rather than through people. It is seeing the soul and not the body that houses it; figuratively and literally. Our team must also have self-vision and take responsibility for it. Are they on the path that they want to be on, are they happy, do they want to be here?
Vision means continuously question, thinking and rethinking. For employees to have the vision, the agency or business needs to have a defined vision, and these two need to be aligned to each other.
Actions
You can have the right values and the vision, but most importantly you need the discipline and the will to act them out. By discipline, we don't mean following any rules because we don't have any but we suggest that you have the self-discipline to always do what is right.
This may seem vague, but if the same values and vision are shared, you will automatically know what needs to be done.
If these three ideas are laid out correctly at the start of your venture, the roots of your culture will be in deep and everything else that comes about will grow out of them.
There are some instances where amenities are mistaken for culture and this is a detrimental mistake to make. For example, Michael Lebowitz, founder, and CEO of Big Spaceship once said,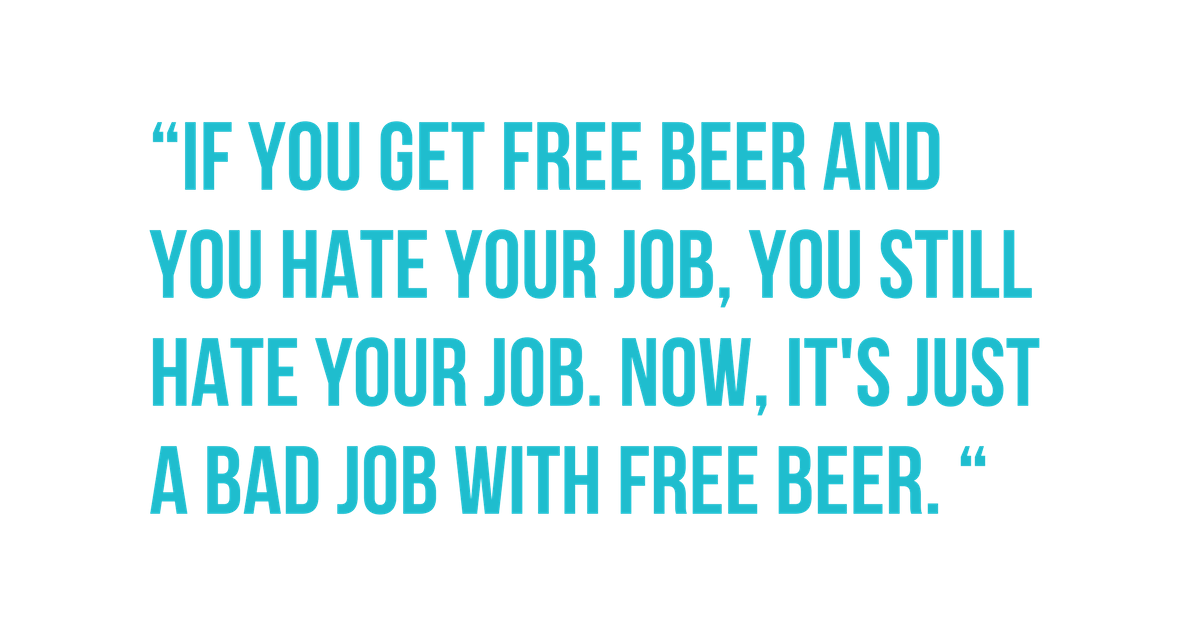 Having the beer on tap at the office isn't part of the culture but, being able to have a beer with the team during a terrible day is. There is a fine line between the two and for growth to happen, that line needs to be defined.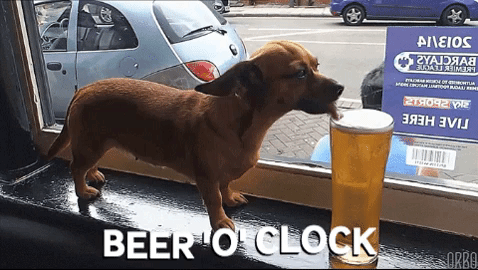 Culture and growth are like the shark and the remora fish; they have a symbiotic relationship and one can't be without the other.

The other areas in which culture will impact growth are the following:
Attracting, keeping and developing talent
These days people romanticise about working in companies that have the 'Google' culture without knowing anything about it. They hear that Google have sleeping pods and get excited.
You don't want people who want to work for you just because you provide a place for some shut-eye. You want to hire people who look at that and see more than the fact. It is your people that develop your brand as they are the brand.
As a digital agency, your culture will show in more than just your mission statement and company objectives. It is imperative for you to create these but your job doesn't stop there. The new breed of digital agency employees looks for more than a paycheque. They look for fields where the grass is greener, the rainbows are brighter and the path undefined.
An interview process is a two-way thing; you are checking if they are a good fit for you and they are checking if you are a good fit for them. To attract people to work at your agency, you should use a quirky video with clues to the next video or an out of the common platform to advertise for the position; your industry isn't dull nor should your hiring process.
This already shows the culture and quirkiness of the agency and as they say, your vibe attracts your tribe.
Using that type of platform will also attract people who are digitally dexterous and who are more likely to be better equipped for the job. Once you have narrowed down the list, schedule a call or a face to face session to get to know more about the potential candidate.
Move away from calling the session an interview as that is off-putting; there is so much more to it. You can check for skill and experience in one's CV but the face to face meeting is usually where you can sense the candidates energy and get to understand their values, beliefs, and test for culture alignment.
Potential agency employees don't want to be passive bystanders, they want to be active participants in the workspace and you should be able to offer them this.
Showing them that you are the right kind of enabler will also increase your chances of hiring great talent. How you can show them this is:
Showcasing the culture and change - as said previously, culture is the foundation of the agency and your people should all have that culture. By exposing them to the teams and people they will work with, you will be able to observe their interactions and the team will be able to observe them as well and you can tell them that they will be hired based on a joint decision made by the team. This is also portrayed during the hiring process, as mentioned above.
Employee experience - this is every interaction that an employee will go through during their time at your agency. From the first post they see about a job at the agency to the way in which their potential desk is set up. Employee experience encompasses the essence of the agency and should be compelling. The way in which a manager handles a lousy day to the bad internet connection are all factors that will impact the experience. As seen in the stats above, employee experience needs to be taken seriously if you are serious about growth and if you want to attract the best talent.
Intelligent workplace - let your workspace work for you by making it so inviting yet intimidating that it will only attract the best and the most curious. There is no time for conventional in the digital agency space. Intelligent workplace refers to the resources that are available and the actual physical space that the team has to play in. As mentioned above, the workplace needs to cater for all four of the phases that we go through during the day and also needs to have the rights tools to do our tasks. Apart from tools for tasks, space needs to make life easier in all aspects. Using an app like Kisi which allows employees to gain access to the office using their phone will reduce the hassle of them having to carry a card every day. If you are looking to hire smart talent, your space has to be smart as well.
Strategy and governance - we believe that everyone should be involved in creating the plan as they are all a part of it. Teams need to be motivated by knowing what the bigger picture is and how they are helping to paint that picture. This also helps employees feel engaged and that excitement of creating something big adds to employee experience. It all aids in morale and camaraderie as everyone is passionately working towards a shared dream which, if achieved, will result in rewards for everyone.Governance is woven into the culture of the agency and the way in which your agency is governed will be determined by your culture. Most creatives and those with an entrepreneurial spirit are self-disciplined and possess the skills and ability to work, unmonitored and uncontrolled. Governance, to us, is knowing what needs to be done, by when and what the specifics are. If we don't know, we ask. That's that. There are many apps that can assist with this; which we will go into later. If you want to attract independent, self-motivated and hard-working talent, this form of governance will work. People who are more laid back, clock watchers and lazy will stumble very quickly under this sort of model.
Getting them to say I do - mastering the pitch
One of the most daunting prospects for any digital agency looking to grow is bringing on board new clients. Those in the growing phase often struggle to portray their strengths during a pitch to a new client.The trick to displaying your strengths for a possible client is getting them to understand the value behind the numbers. The original costs to come on board as a client, are offset by the potential return on investment you can provide them.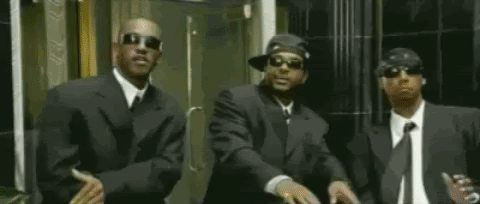 A great way to showcase this is through case studies of your current or previous clients. The content you include in each case study will also help the prospective clients establish whether or not the services you offer, can provide them with the value they're looking for.
That is ultimately the secret behind a successful pitch. Too many agencies make the mistake of trying to sell a client extra services that they don't need. If the prospective client works within a highly regulated industry, trying to sell a social engagement technique that consistently pushes the boundaries is unlikely to be of any value to them.
Another important aspect of mastering your pitch is not to burn your bridges if you don't win the business. Even the biggest and best agencies in the world miss out on a company from time to time. As hard as it may be to accept, particularly after a hard pitch, keep your cool and move on. In the immortal words of Donnie Brasco, "Forget about it."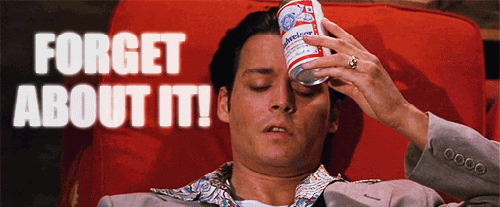 Putting a price on your agency's skills and talent
Getting your digital agency's pricing right is probably the most important thing you can do to aid growth.

Too many agencies that we have come across think of pricing as a once off decision. They figure out what they want to charge and then get on with the creative side of things.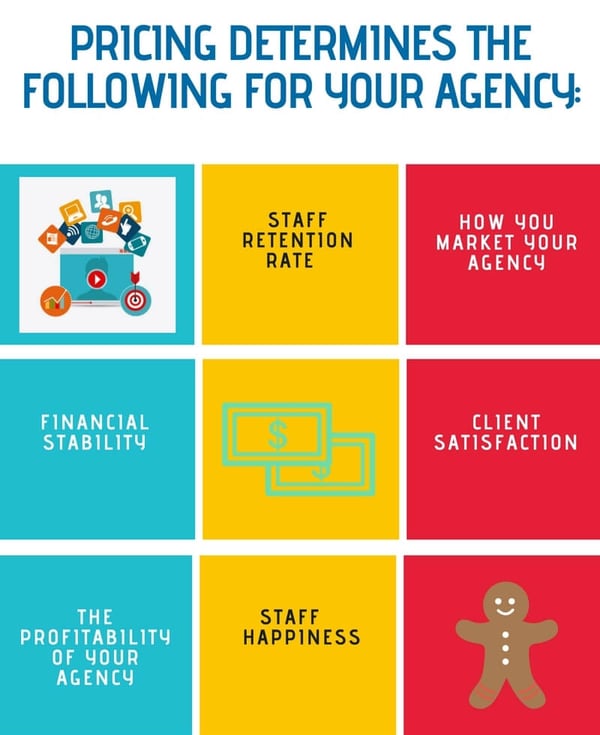 The problem with that approach is that your projects are seldom likely to allow you to be that rigid with your approach. No project is perfectly scoped, so how can predicting a fixed budget be perfect?
If your fixed budget was too low, not only will your team be unlikely to go the extra mile on a small account, but your margins will likely be too small for your digital agency to grow for the duration of the project.
On the other side of the coin, pricing a project too high will alienate your clients and leave you easily susceptible to being replaced by competitors being able to provide value at a lower cost.
This isn't wise and is a significant reason why startup agencies have such a high failure rate. Just as you would a blog or a landing page, you should continuously test, optimise and evolve your pricing to create a more significant impact on the value you create.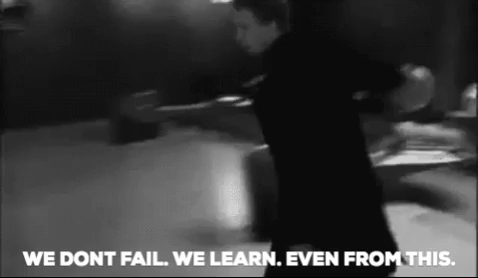 Your aim should be to create tailor-made packages that will inevitably help you achieve your client's objectives while fulfilling your promise to them and yourselves and also to grow.
Pricing by value, naturally means that your agency's success is determined by the marketing outcome of your client's projects, typically web traffic, lead generation, ppc campaign conversions etc.
Holding your agency accountable by those metrics helps ensure that your team drives innovation within their fields in order to meet your client's KPI's and help aid the growth of your digital agency.
Here are some of the pricing models that you should consider:
Hourly rates
The hourly rate model is when you exchange time for a set price.

The most common way of using this model is when an agency determines an hourly rate (sometimes referred to as a blended rate) or charges by the hour based on which team member is doing the job and what their level of expertise is.
This model is being used less frequently as it is more focused on agency costs rather than on value creation for the client. An hourly rate is also frowned upon as it disincentives agency efficiency. The longer the task takes, the more the agency will get paid. It also impacts the relationship and the trust between client and agency. If the costs are too high or it goes beyond budget, clients may start to ask questions about how much work is being done and what they are paying for.
Project-based pricing
Project-based pricing is when an agency estimates the cost of a project by calculating the number of hours that an individual project needs and the hourly rate that the team members who will work on that project and then add a margin.
Clients who have a strict budget to adhere to often prefer this option. The problem with this option is that scope creep in the digital space sometimes changes and evolves before the agency and client can begin working on them.
The estimate that was given to the client can become higher very quickly and new bills and invoices will have to be sent and approval will need to be granted.
This model can also hamper the relationship between your digital agency and your client. You may not want to suggest additional tasks that will result in higher value as the client may think you are just trying to add on costs. On the other side, further requests from the client may be seen as them taking advantage and wanting to get in some tasks for free.
Retainer fee
This is a common one; the agency bills for a set number of hours per month. This can either be based on time or value. With a time retainer, the client pays for a fixed number of hours per month and with a valued retainer, the client will specify a set of deliverables that they need and pay a set amount per month regardless of how long the work takes.
Retainers based on value enables you to scale your skills instead of your time which will increase profit and growth.
Value-based pricing
When you price your services based on the value that they will achieve, your goals and your client's goals are aligned and you are both incentivised to accomplish these goals.
There is no disconnect between the two of you as you both want to reach the same goal post. This also gives the team working on the project free reign to do what they think is best without a back and forth with the client.
This is one of the most advanced pricing models being used currently and is proving its ability to increase profits.
To use this model, you must be able to track and analyse everything that you do and be able to quantify your work. A recent study done by pricing specialists has shown that a 1% price improvement results in an 11.1% increase in profits.
This can be impactful for small agencies looking to invest in and grow their agencies.
Points based pricing
Point-based pricing ensures that your clients get the full value of every cent spent no matter how much time it takes the digital agency.
It works by every project being given a fixed number of points based on their value creation rather than the time spent on them. For example, a blog post may be worth 3 points while a gated content offer like a case study or eBook is worth 13.
To make sure that the point system is standardised across all clients, they are calculated using the Fibonacci sequence.

The Fibonacci sequence represents a set of numbers that increases roughly based on a fixed sequence of 0, 1, 1, 2, 3, 5, 8, 13, 21.. This is known as The Golden Ratio. Each subsequent number is the sum of the previous two.
No matter how long you have been an agency, it is impossible to accurately predict the number of hours it takes to complete a task due to many factors. The Fibonacci sequence accounts for this uncertainty and allows for the client to know what they are paying for.
It also makes rating task difficulty much easier, as the difference in values is far more significant. The numbers 5 and 6 for example, are similar so assigning them to tasks might not give a clear indication of difficulty or value for your team or your clients. Whereas the difference between 5 and 8 is clear and easily understandable to those involved in the project.
More and more agencies are leaning towards this system as it is more efficient and eliminates the wastage of resources.
Use the right software for your digital agency
How do you run a successful digital agency in 2018? Simple, don't let it run you. Easier said than done right? If your digital agency is going to be able to provide value to your clients and grow with them, day to day tasks and operations like invoicing, staffing etc. need to run efficiently in the background so your agency can focus on its clients.
Thankfully for most of us, the days of relying on detailed excel spreadsheets to accurately track essential company data seem to be over.
Updating endless columns can be a painful experience for companies in the process of growing. Too many cooks spoil the broth just as quickly as they do spreadsheets, hence the need for a valuable and efficient time management software or tool.
Finding the right time tracking software
In many cases, growing an agency comes down to efficiently managing you and your team's time, spend and billing. In an age where every minute counts, finding an easy to use, efficient and productive time management software is essential.
Before whipping out the credit card details and buying a license to the first programme that appears on your search page, there are some things you need to consider:
You'll want something that everyone on your team can and wants to use. We're all on our phones and devices for most of the day, so finding a software that offers a mobile app too is essential.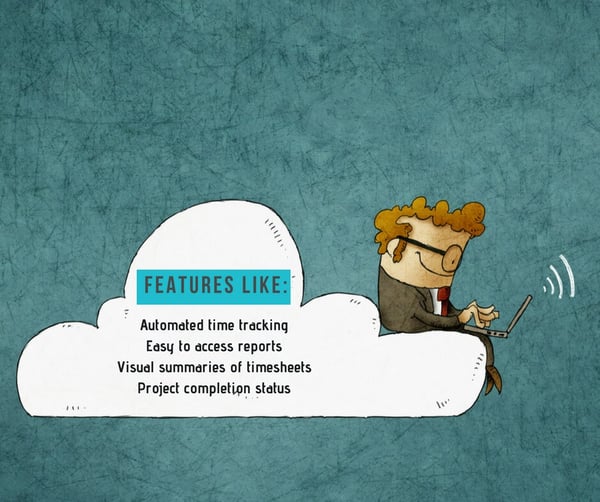 All of which is likely to make your day to day as an agency, a whole lot easier.
Remember, that if a software isn't easy to use, your team probably isn't going to use it.
Can it provide you with insight?
Having your team track their time spent on a project isn't too complicated. The interesting bit is in evaluating how the time spent has affected your agency's operations for the better or worse. Wasting valuable time on less useful tasks won't give your digital agency the time and space to grow.


Furthermore, using software that provides visibility into how long a specific task takes your team versus the time you're billing your clients offers valuable insight.

This enables you to understand how your actual costs stack up against the estimates you likely provided your clients with at the start of a project.
Knowing who is busy with what
While every digital agency believes they're capable of all things at all times, the key to achieving it lies in the way your team's workloads are managed. Managing employee capacity is key to keeping costs down, by efficiently billing without having to incur endless hours of overtime on each project.
Understanding the capacity of each team member on a weekly or monthly basis will no doubt lead to a more efficient working environment, and ultimately maintain a high quality of work without as much stress and struggle.
Keeping all of that in mind, which software works best for your team?
There is hardly a shortage of resource-based project management software out there, but the truth is not all of them will be suited to every digital agency.
Specific features may vary across the different programs but essentially their goal is all the same. They aim to streamline the management of your teams and their hours.
In growing an agency, it becomes even more critical to correctly understand and schedule future employee time spent on each project.
As a digital agency growing every day ourselves, the two tools we'd recommend are:
Trello
Possibly the most well known online team collaboration tool for digital agencies. The award-winning tool is a favourite for a good reason; tracking time and availability exceptionally well.
While Trello may look like a spreadsheet tool on steroids, it is far simpler and easier to use than the last excel doc that crashed on you while editing it. The tool is slick and responsive, which makes it easy to use either on your laptop or mobile phone. It also has some great tools for discussing work with team members, understanding their schedule and has some exciting, intuitive features for anyone on the team who use social media regularly.
Key features: Collaboration on Trello is as easy as pie. The UI is excellent when spending every day on the tool and it's functionality on mobile allows you do anything you need from any device.
Another online collaboration app that promotes clarity and communication across projects and tasks. With a flawless ability to upload files and share and keep track of tasks according to their due dates, it gives the team an efficient way to work together. The tools are available online and across all mobile devices and couldn't be simpler to use; the UI feels a little outdated however which becomes an issue to some.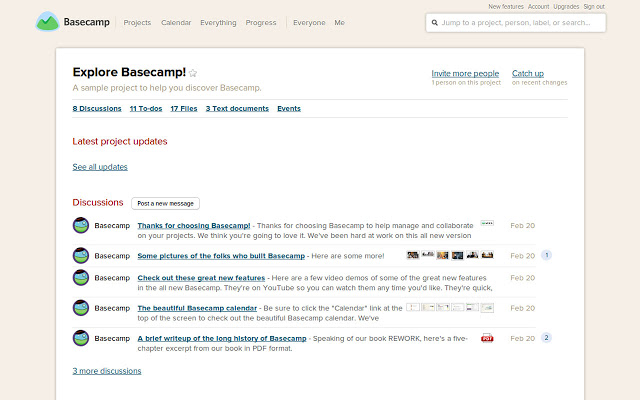 Key features: The drag and drop file sharing functionality is simple and efficient on Basecamp. The tool's email integration makes communicating with team members simple too.
Mastering HubSpot
If your digital agency is operating within the vast world of digital marketing, chances are you're already very familiar with HubSpot and all it has to offer.
Marketing automation software and CRM's were built to leverage you or your client's contact interaction, and the information they leave with you to determine a series of pre-programmed tasks or events. These tasks and events are designed to drive those new contacts through a buyer's journey towards an eventual sale or conversion.
While there are some marketing tools across the web that offer marketing automation, HubSpot is by far the most well known and best performing of them all.
SME's and multinationals alike find value in HubSpot, which means your digital agency will need to master all it has to offer, to offer your clients enough value for them to stick around long term.
The primary reason HubSpot has established itself as the market leader is the way it combines its marketing, customer relationship management (CRM) and sales tools into an easy to use programme that helps you create more intelligent, data-driven campaigns that ultimately lead to higher conversions for you and your clients.
If your team isn't acutely familiar with HubSpot's learning centre, they really should be. There is no better way to learn and understand the depth of HubSpot's tools than achieving your certifications in each course.
If you're not on HubSpot already, it doesn't come cheap
HubSpot has a lot to offer, but it is easily one of the most expensive tools on the market. The starting prices can be difficult for smaller agencies scattered around the world to swallow, with each package billed annually upfront.
HubSpot's Marketing software is available on four levels: Starter, Basic, Pro and Enterprise. Each of which offers more features than the other.
The Starter package is very much HubSpot lite, billed at only $50 a month or $600 for the full year. It's a great way to ease yourself and your team into the world of HubSpot, offering Lead analytics, contact activity and management and basic contact and company insights.
The Basic package starts at $200 a month, or $2,400 upfront for the year, which gives your team access to 100 contacts, a simple and easy to use content creation tool, social media scheduling, publishing and monitoring tools and the incredibly easy and useful email marketing tools and analytics. The gaping hole in the basic package, however, is the lack of any marketing automation tools.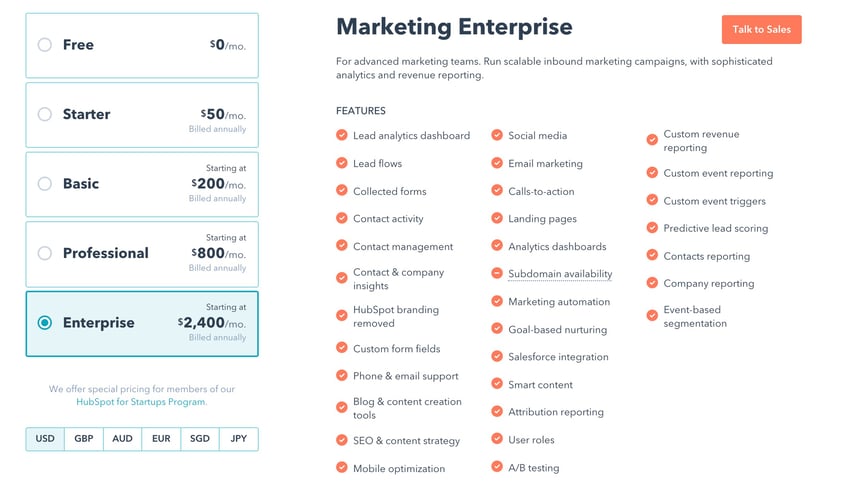 The Pro package does, however, add excellent marketing automation tools into its $800 a month or $9,600 yearly fee. Allowing your team to build and run custom workflows, lead nurturing abilities and A/B testing as well as all of the features included in the basic package.
The Enterprise package effectively gives you the works, which is exactly what you would expect for the $2,400 a month, or $28,800 fee. Giving you access to up to 10,000 contacts with detailed information surrounding your digital agency's revenue, reporting, custom event automation triggers over and above everything that is offered in the lower tiers.
HubSpot will integrate any of these packages with the free sales and CRM tools, providing you with basic contact data when moving them into the sales servicing funnels for you and your clients. The more comprehensive sales and CRM packages don't come cheap either from HubSpot but do offer more advanced features should your clients require them.
Mastering HubSpot's workflows makes your life easier
It's no secret to anyone familiar with HubSpot that their marketing automation workflows make driving contacts through to a conversion point a whole lot easier.
If you're setting up a workflow for the first time, HubSpot does make it as easy as possible for you, by offering 10 'out of the box' templates, or recipes as they call it, that you can customise according to the needs of you and your clients.
HubSpot's workflows effectively work off contact lists, which are easy to use and understand once you've populated or imported some contact data into the tool. There are also easy to understand visual cues and comparisons that help your team avoid cross populating lists with the same contacts.
What makes HubSpot so unique?
It's often the small things that those working on tools like HubSpot day in and day out learn to appreciate the most. If you or your contact add their URL to their contact information at any point, HubSpot can pull in demographic info about your contact.
The information includes details like their location and even the number of employees in their organisation if that information is available elsewhere on the web.
You're also able to mail a contact directly from the contact records within HubSpot, giving you, your clients and your team no excuse not to reach out to contacts where needed.
There is also a Voice Over IP function available on the paid version of HubSpot's sales tools which saves the call information to each contact record, allowing for an accurate and transparent history of interactions between your digital agency, sales teams and the contacts.
HubSpot also makes creating new emails for newsletters, or mail shots a breeze. The tools enable up to 2,000 free and paid templates to be saved, which goes a long way to satisfying just about any contact or client you have on your hands.
There isn't a need to start from scratch with their emails either, the drag and drop philosophy with their templates makes it easy to use and harder to make mistakes on.
HubSpot may be an expensive tool to use, but it's a must for most digital agencies looking to expand in 2018.
Make communicating easy
No more attaching notes to the legs of a pigeon or casting messages in a bottle to your team or clients. Unless you're having a bad internet day of course. When there are some team members busy on single or multiple projects, keeping an open line of communication is essential.
Like many agencies, we're massive fans of Slack. It makes communicating with each other simple and effective, plus the ability to send amusing gifs to one another is enough to keep us entertained for several hours.
The trick to mastering Slack is knowing when to use it to communicate. The app has recently released an email integration feature that makes the mail client obsolete, but the point of Slack is to communicate efficiently and effectively, something that rarely happens on drawn out emails.
With Slack, you're able to set up a specific team or project-based channels to have conversations and collaborate. It also supports audio and video calls and integrates excellently with google drive and even Facebook messaging bots, it's complexity is surprising to some but loved by most.
The art to managing your clients
Most digital agencies have a 'client is always right' mindset. And for a good reason, after all, they're paying your bills, right? Wrong. It's great to be customer focused, but taking on work from new clients without evaluating how much unnecessary stress, dysfunction and often failure to meet KPI's on projects. All of which prevent your agency from growing any further.
So should you say no to clients?
While it may feel counterproductive at first, sometimes as an agency, you'll have to say no to prospective clients to keep your team on the path of growth you've decided upon. Saying no doesn't end in disaster if you handle it correctly.
Before you decide to chase off any prospective new clients with a firm 'no' you'll need to establish whether or not doing so is the best fit for both your digital agency by asking yourself the following questions...
Are they an ideal client?
Regardless of how big or small the prospective client may be, you'll need to establish what an ideal client looks like for your digital agency both now and in the long term by asking these three questions: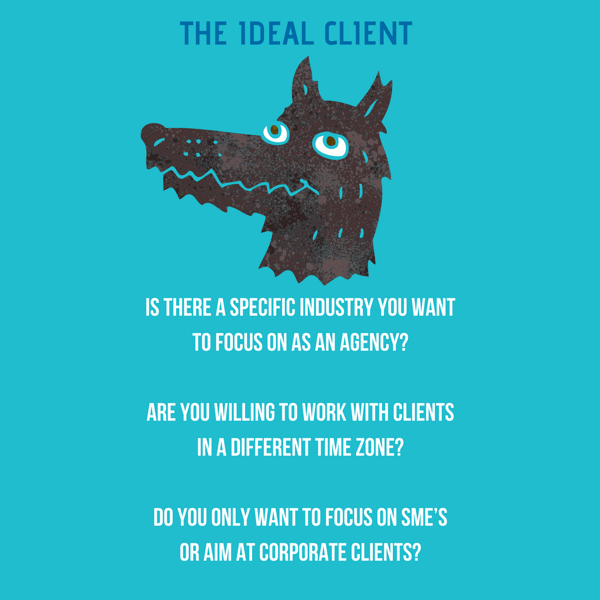 It's just as important to project what the relationship with your client will be like in the future by asking yourself: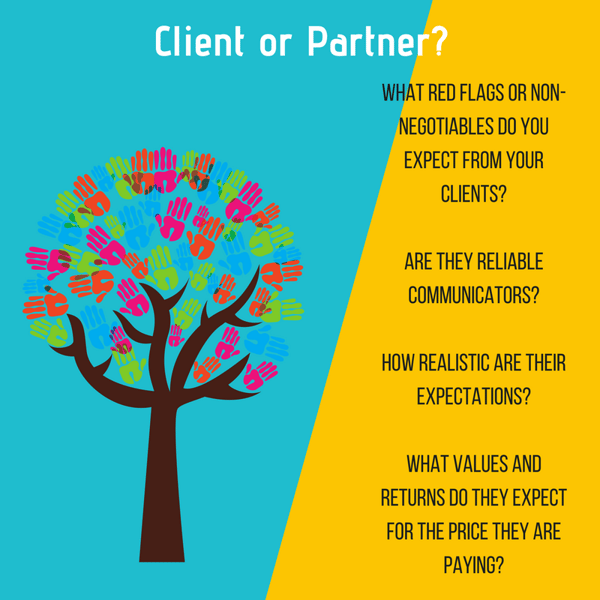 Establishing that level of detail will help your agency move in the direction you're aiming for and likely provide your team with an identity within your market.
Are you comfortable working in their industry?
When opening up the channels of communication about a possible new project with a potential client, it's essential to take the time to understand their industry and what their service offering is.
Most clients themselves struggle to accurately explain this to digital agencies, especially those working within niche markets. Turning down new business is never easy, but taking on a client you can't serve to the standard of work your agency is striving for can end in disaster and harm your agency's reputation.
Is there enough budget for the project?
When times are tough as an agency, it's tempting and understandable to accept a lowball offer from a client that you should be charging twice as much for. Some money is better than none, but sticking with that mindset often keeps agencies within low-wage work for years and leaves little room for growth.
When leading up to a project with a new client, take into consideration whether or not the proposed budget is enough to meet their expectations.
If the client wants your team to perform more work than their budget accounts for and they're unwilling to pay the premium your agency requires then it's not worth bringing them on board as a client.
How can you add value to the client?
When growing a digital agency, the balancing act of keeping both your clients and your agency profitable never seems to end.
There are times when what works best for your client's project may not make them happy right away, but it may make them more profitable. Every action should be evaluated within your team by asking whether or not it will truly add value to the client.
Your clients hire your agency because you're the expert. Your team's job as the 'expert' is to identify the value behind ideas your client may bring to you.
What the client asks for originally may not be the best for their long-term project success, but identifying the sentiment of what they're after versus what they need helps you explain your reasoning for saying 'no' to their idea in the first place.
There is a way to tell your clients 'no.'
Be assertive but not offensive
A client won't propose something because they thought it was a bad idea. Being empathetic when discussing their idea will help them relate to the reasons you provide for saying 'no'. Your clients are human after all, and they're also under deadlines and pressure themselves.
Being demeaning in your explanations won't aide the project in the long term, but appealing to your client's feeling and understanding their motives for suggestions will show them you understand and help explain your reasons for saying no.
Don't say no without suggesting an alternative
Nobody enjoys hearing the word no, especially when they're paying you to say so. Shooting down a client's ideas is something you need to handle tentatively, offering an alternative suggestion and focusing on what your digital agency 'can do' rather than what they 'can't do' will help appease the client and is likely to be received much better.
Illustrating how your digital agency can provide value for the reasons you've given for saying no, will improve your client's trust and understanding.
Educate your client on why you're saying no
It's fair to say that a relatively high percentage of misunderstandings and disagreements between digital marketing agencies and their clients arise from misunderstandings or miscommunications.
Your client hired you because you're the expert in marketing, not them. Educate your clients throughout the project process to ensure that if and when you do say no, there are legitimate reasons for doing so.
Keeping on your toes with agile project management
Silicon Valley is famed for sharing the products and software it develops but seldom it's secrets in doing so. Apart from the agile project management technique of course. If your agency hasn't adopted an agile approach, growing in 2019 will likely require you to do so. Essentially agile project management follows four key values: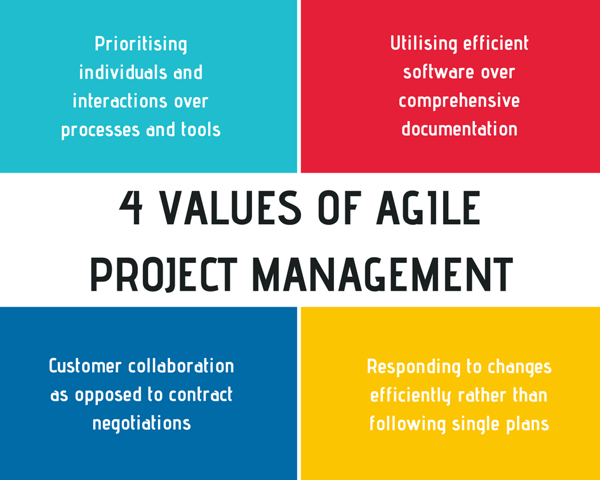 The transition from traditional project management towards an agile approach isn't always easy, but if your agency intends on growing in the years to come it's all but essential. When doing so, you'll need to keep the following in mind:
Being agile will help turn profits
Just about every digital agency is a service orientated business, where the clients pay primarily for your time and materials on a fixed scope and budget.
That means that accurately scoping projects and budgets ahead of time is essential if your agency wants to meet the pro3fit margins required to keep growing.
Agile project management helps you do exactly that. Before we get carried away, implementing processes and terms like 'scrums' in your team's daily routine don't mean you're asking Rachel in accounts to swap her heels for a pair of rugby boots.
The scrum or Kanban techniques are used to improve your agency's workflow processes. Where all the stakeholders on a project, designers, writers, developers and management can align daily or weekly an eliminate any confusion that inevitably arises when multiple teams work on a single project.
Aligning regularly helps keep projects within scope, meeting the client's budget and most importantly your digital agency's profit margins.
It will keep both your clients and employees happy
The point of implementing agile project management into your daily routines is to keep clients happy by keeping projects on track and within budget. The bonus is that it keeps your team happy too!
The lessons we've learned ourselves is that teams feel there is a clearer sense of direction through agile project management.
Knowing exactly what the deliverables are between scrums and sprints helps remove the distractions (oh look a butterfly…) and last minute client demands to mean that productivity is maximised because tasks at hand are given the full attention they deserve, which naturally improves the consistency and quality on all projects.
In an industry as rapidly evolving as ours, where client needs continue to pivot in the hope of keeping with the times, it's essential to embrace agile techniques if your agency hopes to grow in the months and years to come.
The challenges every growing digital agency faces
Cash flow is one of the core reasons management at any digital agency looking to grow, battles sleeping at night. The most common reason for cash flow problems getting started is the insistence of long-term dated invoices from clients.
Check out these stats from Australia: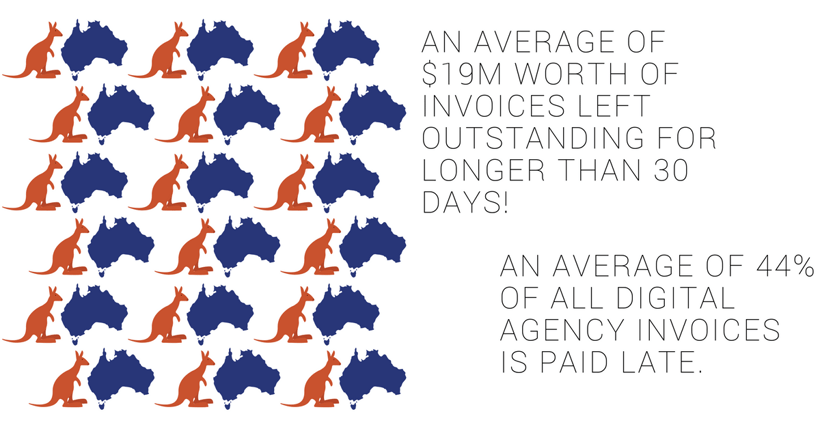 By no means are extended payment terms a new problem or one that is likely to disappear soon. It is one that requires a whole lot of attention if your agency is planning on growing in the months ahead.
Clients across every industry that agencies deal with are being pushed to find more value in every dollar, Rand and cent within their business. Using extended payment terms with vendors allows their business to build liquidity at a lower risk
So as an agency, how do you survive the 30/60/90 day payment terms so many clients insist on?
Start the payment conversation early on with your customer
Ideally, you'll want to work with customers who are empathetic to the fact that your agency is in the process of growing and as a result likely to experience the pains and strains of cash flow.
If they have or have had the same issues themselves, reminding them of the effect, it has further down the food chain can often push the cause for being paid on time and improve your client relationship.
You'll need to be proactive
Projects do, or should, differ from client to client. There is no reason why payment terms can't follow suit.
To avoid sitting with late invoices when clients really can't pay on time, negotiate the payment terms depending on the nature of the work, the timings for both you and the client and of course your budget and theirs.
Be clear and hold clients accountable
Mastering your audit trail of work and billing per project is essential. Having clear and accurate audit trails from the purchase order through to invoice should be stipulated and agreed upon ahead of time.
There are many agencies who neglect this step, deciding to worry about it later once the work is done, which in reality is far too late. Having clear paperwork trails, proactive credit control and understanding from the client will ensure you're paid on time and per the terms, you agreed upon at the start of the project.
Outsourcing is key to growing your digital agency
One of the biggest struggles those in marketing grapple with is understanding whether or not outsourcing their tasks will benefit them in the long run or not.
So long as the digital agency you decide to partner with understands your brand, your industry and ultimately your products and services, they're likely to unlock a whole host of exciting benefits for your agency that allow you to focus on growing in the direction you've planned.
Before finding an agency to partner with though, you should establish the benefits in doing so:
You'll be partnering with experts
Obvious right?
Wrong. It's often forgotten that the digital agency you bring on board is likely to have years of skill and experience within an industry, this is after all that they do. Meaning your marketing strategy will likely be guided by seasoned experts and innovators.
The world of SEO, for example, is complex and changes almost all the time. Keeping up to date on the latest techniques and important areas a brand needs to focus on to rank highly is challenging when you're not an expert dedicated to SEO day in day out.
The collective expertise of another agency can often count as the essential ingredients in the recipe for growing your agency successfully.
There'll be a clear and measurable strategy
What good is implementing a strategy and having no way to measure it's success or importantly, your ROI?
If you bring another agency on board to help facilitate tasks and projects you don't have the scope or resources for in the short term, they will deliver a measurable strategy that outlines exactly how and where to measure your ROI.
Making changes is a whole lot easier
If the agency you partner with is experienced, making big changes like rebranding your websites or social pages or even implementing new changes to your next campaign or marketing automation software like Hubspot a whole lot easier.
They'll likely have done so before and shared valuable insights into how and why to make necessary changes that will aid the growth of your agency.
Leave days and staff hassles aren't your problem
Consistency is key in every business, but even more so in the world of marketing. The problem is that we're all human.
People take sick days, people go on holiday and need a break. The problem with marketing is that Google doesn't take breaks.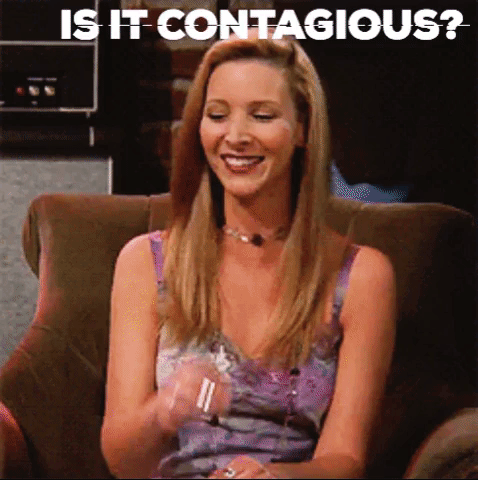 If your agency can't get enough blogs out consistently, Google will notice and your organic search numbers begin to dive.
Conclusion
The key to enjoying the benefits we've included here is finding an agency that suits yours perfectly. Outside of the obvious fit requirements like budget, the scope of work and experience, finding an agency that offers the services they do because they believe in what they're doing is a testament to their abilities.
This post has taken you on a journey from digital agency infancy to digital agency beast. We have shared with you some of our innermost secrets like:
Our trials and tribulations
Our quirks
The weapons in our arsenal
How we choose our cavalry
How to make cash money dollar
We have effectively given you the roadmap to agency growth and if you follow our yellow brick road, you will get to your Oz. If not schedule a 30-minute call with us to help you map your way towards growth.