Every inbound journey starts with the sometimes daunting but vital task of creating buyer personas.
So what are buyer personas?
A buyer persona is a fictional representation of your ideal customer's shopping preferences, behaviour and traits.
Your buyer persona or persona's (you can have more than one persona) will be the main character in your buyer's journey.
Fictional personas are just like real people in the sense that they are continually evolving and need to be re looked at now and then.
There are three main reasons as to why we need buyer personas:
They help us

create

content

that is relevant to the audience

They guide us on our service packaging options
They help with product and service development
So is there quantitative proof that creating and using a buyer persona works?
Absolutely! I mean, what's a fact without the numbers to back it right?
A case study that was carried out by Netprospex revealed that creating their buyer persona's resulted in the following:
A 900% increase in the time of the visit

A 171% increase in marketing-generated revenue
A 111% increase in email open-rate
A 100% increase in the number of pages visited
According to another case study conducted by Mark W. Schaefer, three to four buyer personas account for over 90% of a company's sales.
Some other valuable buyer persona stats, just in case you aren't sold yet:
81%

of buyers

will pay a premium for industry experience and industry-specific solutions.

Just

44%

of B2B marketers use buyer personas - crazy much?
Personal emails drive 18 times more revenue than broadcast emails
Using buyer personas in an email campaign improved the open email rate by 2X and the click-through rate by 5X
Impressive right?

Well, you can achieve similar results if you follow these 8 steps to creating the ideal buyer persona!
1. Market Research
As with most things, the start of this task requires market research and involves a lot of it.
You need to get an understanding of who your customers are, what they would like, what their pain point is and what problem they require you to solve.
But how do you get this kind of information?
You can interview your current customers, look at your competitor's customers and research that market, conduct surveys and polls on your social media platforms, research similar persona's on LinkedIn and get hold of any other data that may assist you in creating the perfect persona.
2.
Questions?
Ask the right questions - this almost overlaps with step 1 as you will need these questions for your surveys and polls.
Questions will obviously vary depending on the product, services and industries that you are in. However, there are a few standard questions that will be the same for everyone.
Here they are:
Describe your demographics (age, gender, marital status, education, income and area) - this will help create a clearer picture of your persona on a personal level.

What was/is your career path?

Which industry or industries do they or their company work in

Size of the company? This will help you with packaging, pricing as well as the form questions on landing pages.

What is your job title or role?

What is their level of authority at work? (this will help you figure out what level of decision making they are at)

What are their KPIs and how is their job measured? Knowing this will help you understand what makes them successful and how you can assist them to be successful.

What skills do they require to do their job?

What tools/applications do they use and which is their favourite or most useful resource? This will help you identify elements that are essential to your persona and that you can incorporate into your product or service.

What are your most significant challenges? This is one of the most important questions because you are here to help them overcome these challenges.

What are their personal and business goals?

What does success look like in their role?

How do they consume their information? This will help you reach them on the correct platforms

Which social media platforms are they on?

What is their ideal shopping experience journey? How do they prefer to interact with vendors?

Describe your most recent purchase from start to finish
3. Put a face to it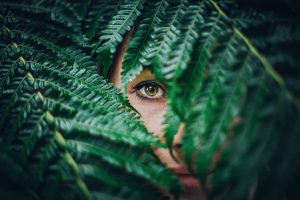 Once you have conducted the research and worked out the answers to any other lingering questions about your buyer persona, you need to filter through some stock imagery to find photos that accurately represent your personas.
This may seem a bit unnecessary but going through this process will force you to clarify your persona and their needs and also help you and remind you to keep your messaging consistent throughout. This also gives them a real-life element in order to help understand and evolve them further.
4. What are facts without stats?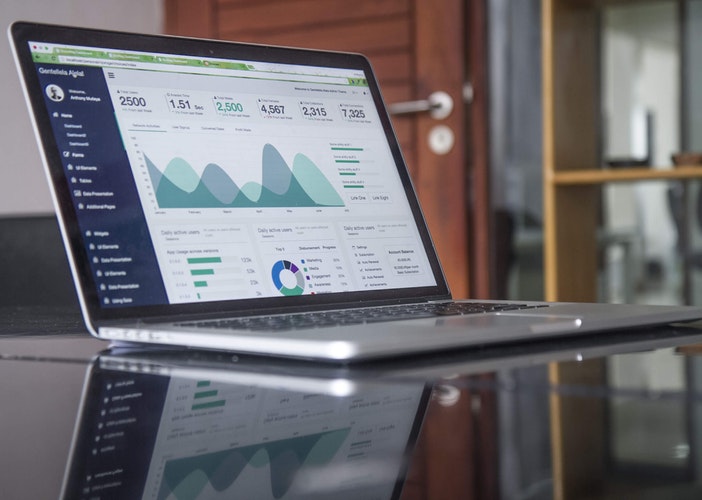 It's in the numbers - did you know that between 2015 and 2017, there was more data created than in the history of the human race?! That means that there is a whole lot of information out there, waiting to be soaked up. Check your site analytics to see where your personas are coming from, what keywords or phrases they are using and what devices they are on.
5. Create a template for your persona
So you've got all the information that you need (for now), and you need to summarise it. Create a single sheet or page for each persona that highlights the main points.
HubSpot has a great template that you can access here.
6. Keep your eyes peeled!
Remember to continually monitor your persona's and update them as you learn more about them, as we said earlier, your persona isn't static.
7. Take it slow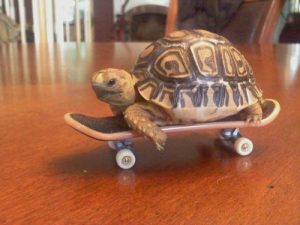 Don't rush the process; it may seem simple but developing a buyer persona from scratch is an arduous task, but it is imperative that you do it properly.
Your buyer persona is your foundation; get it wrong, and everything else will fall apart.
It's easy to spot companies that understand and value the importance of buyer personas and even easier to spot those that don't.
A great example of a company that understands the power of personas is Jetblue. Their main persona is the low budget traveller who is conscious of comfort and affordability.
Jetblue understands that their audience is young and make a lot of their decisions on or through social media.
So what did they do?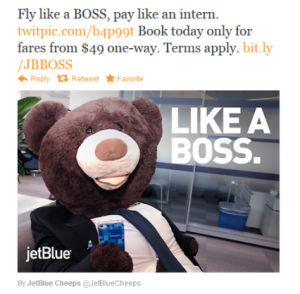 They pursued the social media route and had picked up a lot of traction, especially on Twitter.
8. It's all in the name
Once your personas are complete, give them names and depending on what software you are using, upload them into the relevant platforms.
So your buyer persona's are now complete, and you are ready to take on the digital marketing world…right?
Well, we have just the tool for you, our Content Marketing Strategy Template. It will take you from marketing zero to hero in no time!