We've heard that content is king and distribution is queen.
These analogies are used so widely, but if you're serious about content marketing, then you already know that content marketing cannot run in isolation from a rock-solid distribution strategy.
Why?
Well, did you know...
Content marketing produces 6x higher conversions than other forms of marketing.
It costs 62% less than traditional marketing.
Small businesses with blogs get 126% more lead growth.
Your distribution strategy will determine how many eyes you get on your content and of course, is directly related to how many leads you're able to generate as a result.
To help understand the importance of a distribution strategy, I'm going to show you exactly how it works.
So let's get started.
There are 4 main distribution methods that we subscribe to: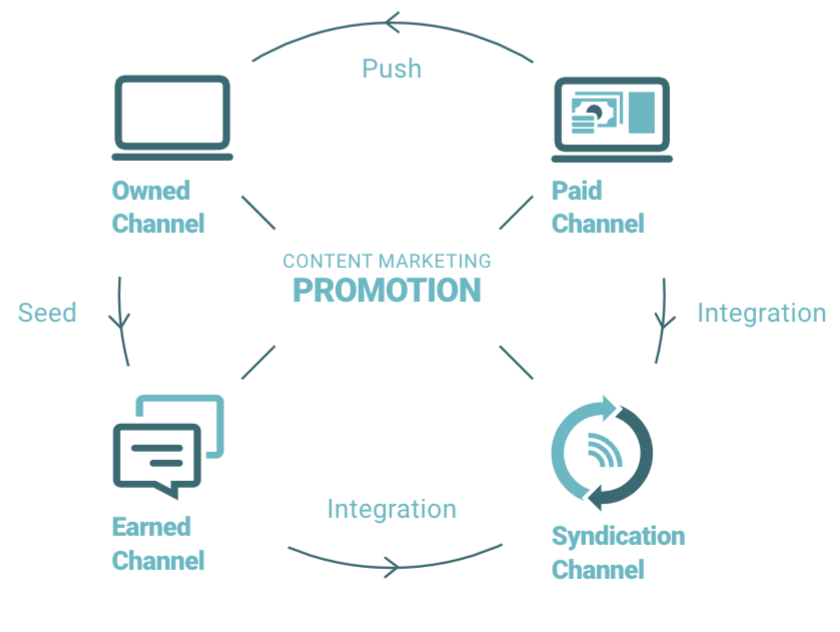 Paid - this form of distribution refers to the money you spend to run Google ads, native ads or paid social media.
The key here and with all of the following distribution tactics is to ensure you know and understand your audience.
Paid distribution allows you to build out audiences based on what you know to be true about your target persona, such as job title, demographics, age, location, interests, etc.
The more you understand your persona, the more likely you are to create a highly targeted audience that will engage with your content and brand. If you're too broad you may miss the opportunity of generating the right kind of leads for your campaign and its goals.
Earned - this refers to any publicity you may receive as a result of your campaign. This could mean a featured press release or being listed on a relevant third party site or your article that's featured in an industry blog.
Earned media is a little harder to achieve as it depends on outside parties to accept or deny your request to feature your article and link back to your site as a result.
This distribution technique should become a long-term activity that your team pursues, the results of this strategy can be enormous for your organic reach, ranking and domain authority. The key to success here will always be your level of consistency.
Syndicated (Shared) - this refers to the social platforms that you share and distribute your content from e.g your Facebook, LinkedIn, Twitter, Youtube accounts, as well as sites that generate user content like Reddit, Quora and Medium.
I will mention this again, you need to understand what channels resonate with your persona. There is no benefit in sharing content to Reddit or Twitter if your target persona is not likely to be there. Your time is better spent in areas where they are.
Owned - this refers to any channel that you own such as your website, blog or email database.
Each channel you own should be thought about strategically. You can't apply a one-size fits all approach to your owned distribution. What may work for Facebook, may not work for an email newsletter.
Do you share more visuals to Twitter? Do you only distribute video to Youtube? Do you segment your audience on Facebook to try and promote greater targeted engagement?
There's a lot to think about.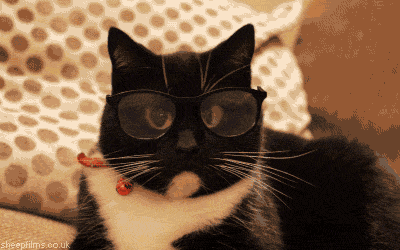 That's the formula.
Your distribution strategy needs to be well planned and well executed. Sharing a few links on social media, running a paid campaign and perhaps spamming a few forums will not get you the kind of results you're looking for, especially after putting all the sweat and tears into launching your much-anticipated campaign.
Don't let your distribution be what lets you down.
Here's a small sneak-peek into how we dissected this formula for our own campaign:
Paid - We created an AdWords campaign and a paid Facebook campaign. Both of these paid elements saw us creating highly targeted audiences based on our rock-solid buyer persona research.
Earned - We embarked on third party site listings, such as Product Hunt and others. These sites often have the benefit of relevant reach, but they also provide dofollow links, which goes a long way to boosting domain authority.
You can find our listing on Product Hunt 👉here.
Shared - We've shared our campaign from our agency's social media platforms including YouTube. We've also leveraged the reach our employees have and asked them to share our blog content and content offers to their own social media platforms.
Owned - We created a short email offering our existing database a valuable resource that could potentially help solve a challenge of theirs.
We created a pop-up form and an automated bot sequence to ensure that our campaign reaches the multiple touch points our personas find themselves in.
We also went on to develop lead nurturing workflows to ensure that we are engaging leads who have converted in the most relevant way to their needs
The results so far?
Our campaign is currently converting at 31%.
Key takeaways
Sometimes less really is more, but thorough research, analysis, and strategic planning are absolutely required to get your content as far and wide as possible.
Don't shoot in the dark. It's definitely not worth your time or money.
If you're looking to take a more strategic approach to your content marketing, we've created a strategy template to help you do just that. Simply click the download button below to get you started.