'The biggest conclusion here is that hoteliers can't afford to dismiss the impact, however large or minuscule it may be, that Airbnb is having on the lodging industry, and on their bottom lines, too. Plenty of reports may tell us different things, but the universal thread is that Airbnb is here, and it can't be ignored.' — Deanna Ting: Hospitality Editor at Skift.

The hotel and hospitality industry has had an eventful few years filled with mergers, acquisitions, direct booking wars, the growing Chinese market and probably most importantly, Airbnb.

Coupled with weakening currencies and unstable economies, these disruptions have resulted in the hotel and hospitality industry taking quite a knock.

To counteract these disruptions, marketers and hoteliers need to look at new avenues to generate leads and nurture them, and a big part of this lead generation process will be social media.
Let's take a brief look at how each of these disruptions has impacted the hospitality industry:

Mergers: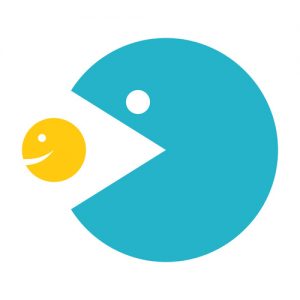 The most significant merger in the industry was the Marriott-Starwood merger that took place in 2016, and that merger is still sending ripples through the industry.
Arne Sorenson, the chief executive of Marriott, purchased Starwood Hotels for $13 billion to create the world's largest hotel company.
Since the merger, Marriott has increased the number of properties globally by 40%, and their shares have soared exponentially, and some of the benefits of this decision have moved very quickly from paper to reality in the last two quarters. As it stands, the deal seems to be a sweet one, but a lot can change.
Acquisitions: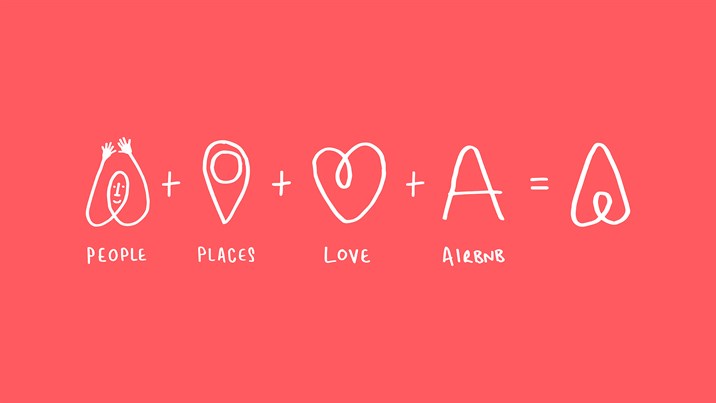 In its bid to continue to take over the world and become a full-service global travel company, Airbnb acquired Luxury Retreats, in what has been its biggest acquisition to date.
The deal cost approximately $300 million in cash and stocks. Luxury Retreats has more than 4000 properties around the world and has built a concierge service that Airbnb offers to its customers.

This is just one of the many acquisitions that Airbnb have made, and the company is considering more acquisitions and partnership deals.
Rumour has it that Airbnb are looking to secure contracts with airfare aggregation, group payments and pricing tool organisations to help homeowners make more money when listing their properties.

The company also wants to expand in China and India.
Direct Booking Wars:
The war between online travel agencies and hotel companies evolved in 2017, and the end is far from near. In 2016, customers and guests were spammed with messages to stop clicking around and to book directly. Last year saw a bit of an evolution in how hoteliers marketed their direct booking avenues.

An example of this war was when the Hyatt staged a standoff with Expedia. The Hyatt sent out notes to property owners warning them about the numerous booking channels of Expedia and also promoted the benefits of direct booking.

This year the industry can expect to see more and more hotels punt the benefit of direct bookings and perhaps throw in some rewards.

The Growing Chinese Market:
In 2018 the travel industry needs to pay more attention to China. As Amazon and Uber have experienced, the Chinese market needs to be marketed to very differently. They, however, can't be ignored as they make up a large portion of global travellers.

Marriott has already started its courtship with the Chinese market by partnering with Alibaba.
Airbnb has shown their commitment to the cause by rebranding itself in China and appointing a new Chairman for the country.

Airbnb:
As seen above, Airbnb has its foot through every door, and it seems as if they are almost impossible to stop.

As of August last year, more than 15 000 hotels advertised their rooms on Airbnb and that trend is set to continue in 2018.

Airbnb will also experiment with a co-living concept later this year. It will be the first one outside of Florida and will encourage users to share their apartment and advertise it on the site.

Now that you have some background and context as to what's happening in the industry let's take a look at how you can use social media marketing to generate more leads in this highly competitive industry.

Here are the 4 Social Media Must Haves for your Hotel in 2018:


1. Say hello to your 24/7 customer agent

Chatbots are no longer the future, they are the now, and they are an essential part of improving your guest and customer experiences. Chatbots are programmed to simulate human conversation and unlike humans, are available all the time.
The timeous response rate is crucial to building and nurturing relationships with customers and also ensures instant customer gratification. Chatbots will also help increase direct bookings as customers can book directly through the bot and also have any questions answered when they need them to be answered.
The bot is also able to enhance the pre-arrival experience; guests can book additional amenities, choose menus, check-in before arrival and resolve any last minute issues on their phones or computers before setting foot in the hotel. This speeds up the process for them as well as the hotel staff.
Using bots frees up hotel staff from the small, admin intensive duties which make them more productive and efficient and also allows them to give the guests a better experience.
The last and probably most important part of using a chatbot for your hotel is that the bot will provide you with valuable data. The data can then be used to personalise experiences according to your guest's needs.

2. Ephemeral Content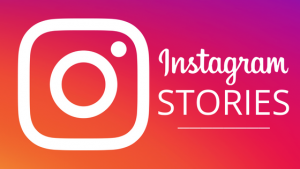 Ephemeral content is on the rise thanks to Snapchat, Instagram, Facebook and WhatsApp. With video content becoming increasingly popular, is 40% more likely to be shared on social media and more engaging than ever, it is a simple yet effective tactic to nurture leads.
Consumers are bombarded with hundreds of adverts and marketing gimmicks a day and seeing the same, polished and rehearsed content all the time can get boring.
Ephemeral content allows brands and hotels to market themselves in a different light. They can put out raw, behind-the-scenes videos that help people resonate and relate to them more.
Seeing the hotel or brand in a more human way will allow people to gain a sense of trust and affiliation with the hotel. People like authentic, and it doesn't get more authentic than this.

Another reason why ephemeral content works is due to the FOMO effect. FOMO stands for 'Fear Of Missing Out'. The FOMO effect results in people logging on to their phones or laptops and checking their social media out as not to miss out. This means that brands and hotels need to be consistent and on their game with their content, at all times.
Hotels can hold live Q&As with managers and staff, demonstrate how-to's, show off their happy guests and do real-time behind the scenes sneak peaks.

3. Use that cash money dollar
With social platforms like Facebook prioritising posts from users friends and family, it is becoming increasingly challenging to gain organic reach on social media. That may be the reason why social media ad spending doubled worldwide, from $16 billion to $31 billion over two years.

All of the major social media platforms have power targeting tools, like customising audiences based on geographic location, preferences and even their relationship status. This allows your hotel to reach customers who are more likely to convert. The ROI on social media ads is exceptional, attaining high reach at low costs. Posts should be tested first, and then the most popular ones should be boosted.


4. Messaging Apps
When was the last time you tweeted or emailed your hotel a question or request? Darling, that's so passé!

The Hyatt has been leading the pack in this regard as it has been using Facebook Messenger since 2015. Guests can get assistance with pre to post arrival, which makes the experience that much smoother.

Barcelo Illetas Albatros is one of the few hotels that has integrated WhatsApp Messenger into its communication. Guests can contact reception at any hour through the app.
Once again, this gives guests a bespoke and personalized experience and stay, and these kinds of guests turn into regulars and eventually, evangelists for your brand.

There are numerous other ways in which you can market your hotel, but to counteract the disruptions of the big hotels and the likes of the Airbnb's, you need to offer a niche, personalized and enhanced the experience to your guests.

The four must-haves that we have discussed are relatively easy to implement, affordable and most importantly, are high ROI activities.

If you haven't implemented any of these, we suggest you start now!
Not sure where to start? Get in touch and we will gladly share our hotel marketing expertise with you!